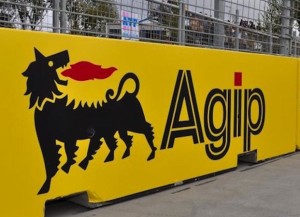 All may not be well with the relationship between Nigerian Agip Oil Company (NAOC) in Omoku, the headquarters of Ogba/Egbema/Ndoni Local Government Area of Rivers State, as the company is facing threats and experiencing shutdown of facilities by host communities over poor corporate social responsibility. The company has received series of warnings by the communities in the last six months.
This time, the Ebocha New Base Landlords in Mbebede community in the area has threatened to shut down Agip's facilities on the premise that the company has failed to bring development to the community and has refused to employ youths from the area.
Agip facilities in the area include the Agip oil centre, oil and gas pipelines and the Obiafu-Obrikom oil and gas handling facility.
The group claimed that since 1980 when Agip entered into an agreement with the community, the company was yet to bring any form of development to the area or consider its indigenes for employment.
The youth chairman of the landlords' association, Prince Onyx Ijeoma, said the community had in the past initiated several peaceful steps to draw the attention of the company to the issue of the agreement without concrete result.
"Since 1980 when the community first signed an agreement with the company, no member of our community has been employed as a staff of NAOC.
"We have all the names of the staff (of the company) and where they are posted," Ijeoma said, accusing some management staff of the company of sharing the employment slots meant for the community.
"We are going to shut down their operations. They neglected our community and neglected the people," he added.
According to him, the community had previously petitioned the Rivers State government, the State Commissioner of Police and the National Assembly, where they were invited to but NAOC refused to honour the invitation.
He noted that since the company had refused to respect the peaceful initiatives to implement their demands, "the will take a radical option by mobilising the youths and women of the community in shutting down the operations of NAOC."
A source close to Agip said the company had more pressing assignments than join issues with the youths.
Industry sources say that the relationship between Agip and the host communities may have been highly soured. Just few weeks ago, a group known as the ONELGA Oil and Gas Landlords Families Association shut 37 oil wells belonging to the company.
Also late last year, angry youths shut down the OB-OB gas plant belonging to the NAOC in Omoku. The youths said they decided to shut down the facility when Agip refused to meet and interface with them on issues affecting them, including employment and the need to implement the content of an existing Memorandum of Understanding.
Copyright 2016 Ships & Ports Ltd. Permission to use quotations from this article is granted subject to appropriate credit given to www.shipsandports.com.ng as the source.