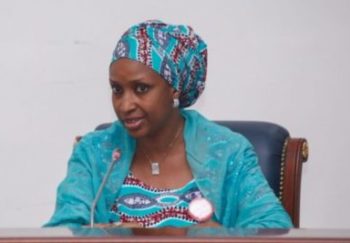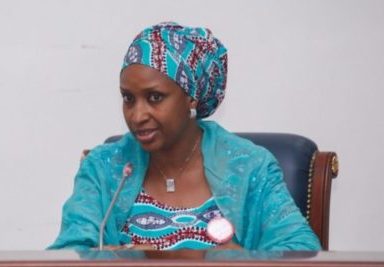 hadiza-usman
The Managing Director of the Nigerian Ports Authority (NPA), Hadiza Bala Usman has reiterated the commitment and readiness of the Federal Government towards providing an enabling environment for relevant stakeholders and port users in order to institute the enhancement and actualization of best practices across the nation's seaports. 
This she said would go a long way in aiding the realization of the dream of making Nigerian ports a reference point in sub-Sahara Africa.
Usman said this at the 5th edition of the Women in Logistics And Transport [WILAT] International Conference held in Lagos yesterday.
In a paper she delivered on "Government directives on Ease Of Doing Business in the Port: Its Challenges And Sustainability", Usman said the Federal Government would put necessary machinery in place for full implementation of the Executive Order on port operation. 
She stated that operational efficiency is pivotal to effective implementation and sustainability of the Executive Order of the Federal Government.
The NPA boss called on stakeholders at the event to imbibe the culture of leading by example at all times through the direct supervision of activities assigned to individuals and groups. 
She noted that there are challenges faced in the sub-sector in the area of security of the waterways, slow evacuation of cargo from the port, poor intermodal transportation system and the dilapidation of the rail lines at the port. 
She said NPA was willing and ready to partner with the Nigeria Railway Corporation (NRC) towards the realization of its policy on Ease of Doing Business.
Usman was presented with an award of recognition and excellence by WILAT.
In her welcome address, the Global Convener of WILAT, Aisha Ali-Ibrahim who doubles as Port Manager, Apapa Port Complex eulogized the numerous contributions of members towards the actualization of the vision of the international body. 
According to her, "WILAT will strive to attain its core values in the area of strategic employment and social responsibility."