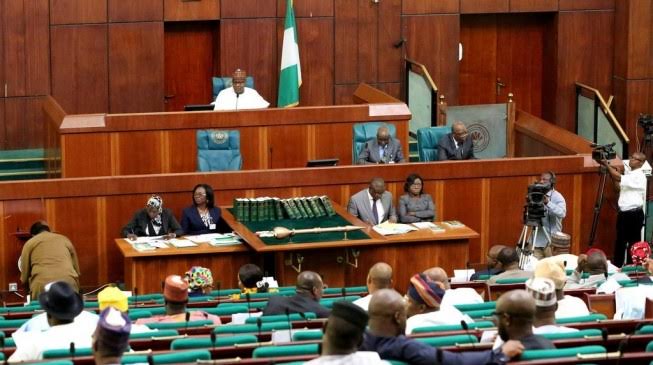 By Omotilewa Quadri 
The House of Representatives Committee on Nigerian Maritime Administration and Safety Agency (NIMASA) has threatened 12 shipping firms with arrests over US$300 million allegedly unremitted to the government since 2004.
The lawmakers also vowed to hand over the defaulting companies to the Economic and Financial Crimes Commission (EFCC) if they fail to remit their indebtedness to NIMASA before 20 November 2018.
Chairman of the Committee, Umar Bago (APC, Niger), who said this in Abuja on Wednesday, wondered why the affected indigenous firms would collect the revenues from foreign shipping lines on behalf of Nigeria, but refuse to remit.
"This committee has been petitioned over the cumulative US$300 million unremitted revenue to NIMASA. We have found a long list of debtors since 2004, and I see no reason why foreign companies pay to you and you refuse to remit to the government. This is wickedness.
"We have been told that some of the defaulters want to close their companies, open new ones and continue the same business. We are cooperating with the Corporate Affairs Commission (CAC) and EFCC, and we can issue bench warrants against them unless they remit before 20 November 2018," Bargo said. 
The unremitted revenue is said to have accrued from 3% levied on all cargos coming into Nigeria, which were reportedly collected by the companies "on behalf of NIMASA".
According to the committee, the defaulting receiver companies include GAC Shipping Ltd., Daddo Maritime Services, Blue Sea Marine, Divine Marine, Transocean Services, and Inchcape Shipping.
Others are Hull Blythe, CGM-Delmas Nigeria Ltd., Joe-Eboje, Peak Shipping, and Al Raine Nigeria Ltd.
Responding, the Finance Manager of GAC Shipping Ltd., Rafiu Adesola, admitted that his company's indebtedness to NIMASA is only US$3 million, contrary to the agency's claim of US$172 million.
Although Churchil Chukwuemeka of Inchcape Shipping owned up to the US$6.4 million said to be owed by his company, he told the lawmakers that after reconciliation with NIMASA, their current indebtedness stands at US$1.4 million.
Bago therefore warned the defaulting receiver companies to offset their indebtedness to, and reconcile with NIMASA before November 20, and also ensure that they tender before the committee all account statements of their transactions with NIMASA since 2004.
The committee resumes hearing on November 20, 2018.   
Copyright Ships & Ports Ltd. Permission to use quotations from this article is granted subject to appropriate credit given to www.shipsandports.com.ng as the source.