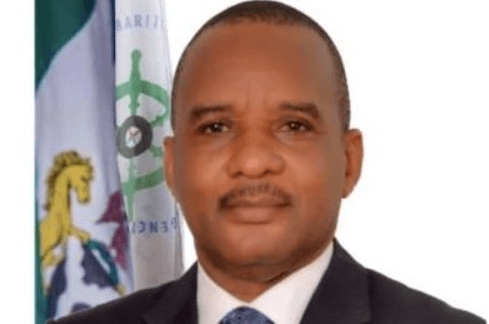 The House of Representatives has called on the Economic and Financial Crimes Commission (EFCC) to probe the Nigerian Maritime Administration and Safety Agency (NIMASA) over what it called "the reckless refusal" by the agency to render accounts of its financial transactions in the past five years. 
The lawmakers said the NIMASA management's action was despicable and in clear violation of Section 85(3) (b) of the 1999 Constitution.
The resolution of the House followed the adoption of recommendations of the House Committee on Public Accounts. This was after an inquest into allegations of deliberate refusal by non-treasury funded Ministries, Departments and Agencies (MDAs) to remit audited accounts covering 2014–2018 to the Auditor General for the Federation.
The lawmakers alleged that NIMASA had only rendered the 2014 audited accounts to the Auditor General and was yet to submit its 2015 to 2018 audited accounts. The House frowned on the recklessness of the agency's management, stating that in spite of the huge revenue being generated by it from the coastlines, it refuses to be audited.
In the course of the investigative hearing, the report stated that the committee invited the Minister of State for Transportation, Senator Gbemisola Saraki, Permanent Secretary in the Ministry of Transportation, and some Directors of NIMASA to give reasons for the non-rendition of the accounts by the Director General to the Auditor General's Office in compliance with Section 20 of the Procurement Act, 2007, and FR. No. 3129.
The House stated, "The reckless refusal by the management of the agency to render accounts for their stewardship for the past five years now is despicable and is a violation of Section 85(3) (b) of the 1999 Nigeria Constitution.
"All those in office that were responsible should be disciplined and referred to the EFCC to refund all monies received by them from the government for the period 2015 – 2019 to the Treasury in line with FR 3129 of 2009."