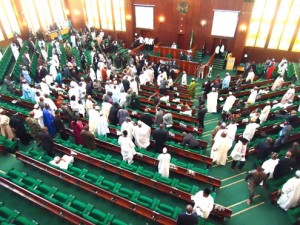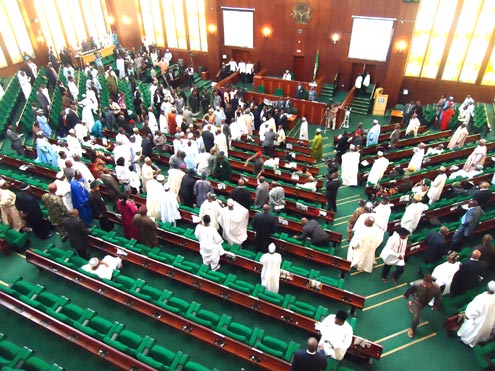 The House of Representatives plenary on Tuesday turned rowdy over calls for President Muhammadu Buhari's impeachment by a member of the Peoples' Democratic Party, Kingsley Chinda.
The row was over the payment of $496 million to the United States Government by the Buhari administration for 12 Super Tucano fighter jets.
It followed the reading of President Buhari's letter to the House of Representatives, by Speaker Yakubu Dogara.
The National Assembly has been spoiling for a showdown over the payment, which they contended was done in breach of the constitution.
The Pentagon last year August notified the U.S. Congress of the sale to Nigeria of the 12 Super Tucano A-29 planes and weapons worth $593 million, needed for the fight against Boko Haram.
The package included thousands of bombs and rockets.
Originally agreed by former President Barack Obama's administration, the sale was put off by the Obama administration after incidents including the Nigerian Air Force's bombing of a refugee camp in January that killed 90 to 170 civilians.
But on 2 August, the deadlock was broken by the Pentagon's Defense Security Cooperation Agency, when it announced that the sale would go ahead.
The Super Tucano A-29, an agile, propeller-driven plane with reconnaissance and surveillance as well as attack capabilities, is powered by a Pratt & Whitney Canada PT 6 engine and made by Brazil's Embraer.
A second production line is in Florida, in a partnership between Embraer and privately held Sierra Nevada Corp of Sparks, Nevada.
The Super Tucano costs more than $10 million each and the price can go much higher depending on the configuration.