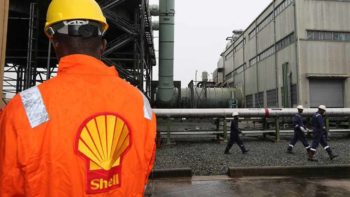 To forestall crisis that could ensue in respect of the planned relocation of Shell Petroleum Development Company (SPDC), from Rivers State, the House of Representatives yesterday inaugurated an Ad-hoc Committee to investigate reasons behind the proposed relocation.
Inaugurating the Ad-hoc Committee in Abuja, the Speaker, Yakubu Dogara stated that the planned relocation had generated great outcry, stressing that if nothing was urgently done to address the situation, it could degenerate to crisis.
Dogara who was represented by the Deputy Majority Whip, Pally Iriase said that the House was determined to ensure a conducive working environment in the oil sector, adding that improved relationship between the Federal Government and the Niger Delta region was crucial in addressing some economic challenges confronting the country.
Explaining the importance of having a peaceful atmosphere in the Niger Delta region, Dogara said, "This is because the Niger Delta region sit atop oil wells where much of our revenue as a nation is derived from.