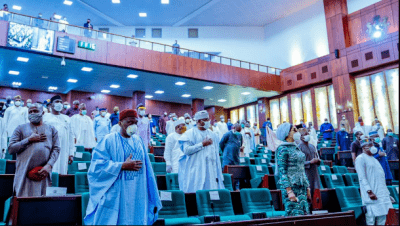 Less than 24 hours after SHIPS & PORTS exclusively reported stakeholders' misgivings over a public hearing on the amendment of the Council for the Regulation of Freight Forwarding in Nigeria (CRFFN) Act, the House Committee on Ports and Harbours has postponed the hearing. 
Secretary of the committee, Jide Fumilayo, who confirmed the development to SHIPS & PORTSon Monday, said the public hearing has been postponed indefinitely.
It was gathered that the decision to postpone the public hearing was reached at a meeting by the committee members in Abuja on Monday.
SHIPS & PORTSreported on Monday that the Association of Nigerian Licensed Customs Agents (ANLCA) had kicked against the planned public hearing insisting that there was no way stakeholders would access Abuja to make their inputs for an acceptable amended CRFFN bill due to the interstate lockdown imposed by the Federal Government as part of measures to contain the spread of COVID-19 disease.
The association, in a letter signed by its Publicity Secretary, Joe Sanni, had also alleged that the scheduled date for the public hearing was an attempt by the CRFFN governing council members to collect by all means the Practitioners Operating Fee (POF), which have been severally opposed and objected to by members.
Registrar of the Council, Samuel Nwakohu, who welcomed the development said in view of the current realities in the country occasioned by COVID-19, the postponement will afford stakeholders the opportunity to attend the hearing rather than limit it to only few who have representatives in Abuja.
On allegation that the planned public hearing was an attempt by the CRFFN to impose collection of the practitioners operating fees (POF) on practitioners, Nwakohu said, "Among the five accredited associations, nobody is resisting POF, they all have communiqués they wrote and gave to us that they are all in for POF. So, that allegation, to me is a misplaced focus.
"We have planned off really; it is just because of the situation the country finds itself now that slowed us down. So why should that be a problem again? The POF is for the benefit of the freight forwarders and they have all accepted that we start collection.
"Part of the problem we have is that people are not focused. What we should be talking about now is timing for the public hearing because public hearing is for everybody to come and talk and not the content of what we intend to amend."