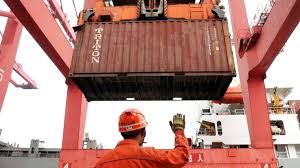 Bimco warns that the backlash against globalization and a rise in protectionist policies could pose a "huge threat" to shipping.
In a report on the shipping market outlook Bimco stressed the potential impact of the backlash against globalization – in particular the election of Donald Trump as US President, Brexit and rising nationalism in Europe.
The reported noted that with Trump as President the US joined a growing list countries adopting populist and inward looking policies.
"The protectionist measures avowed by Donald Trump may become a huge issue for the shipping industry across all segments, as they could affect demand and represent a significant backlash against globalization," the report said.
While there are huge promised investments in US infrastructure Bimco noted these would not benefit shipping if they are locally sourced.
Looking to the EU and Brexit the report commented: "When dealing with Brexit, the European Union (EU) must focus on decreasing the economic, political, and institutional uncertainty and the likely reduction in trade between the EU and the UK."
Bimco also flagged the growth of nationalistic and inward looking policies in individual European countries. "Anti-integration and inward-looking policy platforms gained traction during 2016 and may fuel further political discontent."
With global shipping highlight dependent on free trade Bimco concluded with a warning on the impact of protectionism.
"If the growth and embracing of protectionist policies throughout 2017 becomes a reality, it may pose a huge threat to the shipping industry and could disrupt trade flows and limit economic growth," it stated.
Copyright Ships & Ports Ltd. Permission to use quotations from this article is granted subject to appropriate credit given to www.shipsandports.com.ng as the source.