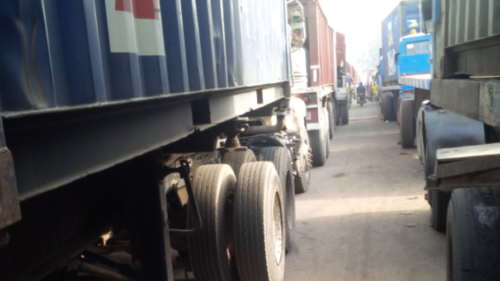 West Africa Road Transport Union (WARTU) and National Association of Road Transport Owners (NARTO) have concluded plans to introduce Truck Loading Form (TLF), which will be used as means of payment on trucks loading from Nigeria.
With this, truck not from Nigeria will be compelled to pay royalty to the country.
The Chairman of WARTU, Ayandele Olayiwola, stated this when he led members of the union on a courtesy visit to the Nigerian Shippers' Council (NSC) in Lagos recently.
The WARTU action plan, he said, include creation of cargo distribution system and an establishing centre where Nigeria transports will be educated on axle policy implementation in Nigeria and Africa as a whole.
He enjoined the NSC to assist the union in facilitating their various activities and programmes.
In his address, the Executive Secretary of NSC, Hassan Bello who was represented by the Director Legal Services, Samuel Vongtau, appreciated the visit of NARTO and WARTU to the Council.
He commended both bodies for the pivotal role played so far in uniting their members and assured them of NSC's support towards achieving their action plans.
According to him, NSC has created awareness on the ECOWAS Trade Liberalisation Scheme (ETLS), Borderlands Alliance and Border Information Centre as part of effort to enhance regional trade.