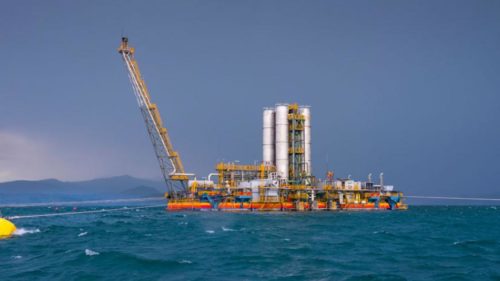 Rwanda on Tuesday said it signed a seven-year agreement worth $400 million with Gasmeth Energy to produce bottled gas from Lake Kivu.
According to a statement issued in Kigali, the deal is expected to create employment for between 600-800 people during the construction phase and 400 employees after construction.
The lake which lies on the border between the Democratic Republic of the Congo and Rwanda emits such dense clouds of methane it is known as one of Africa's "Killer Lakes"
The project entails that Gasmeth Energy would suck gas from the lake's deep floor and bottle it for use as fuel.
According to Chief Executive Officer of Rwanda Development Board, Clare Akamanzi, the project will help curb the use of wood and charcoal as a cooking fuel as well as diesel fuel in the automotive industry.
Gasmeth Energy is owned by a group of U.S., Nigerian and Rwandan businessmen.