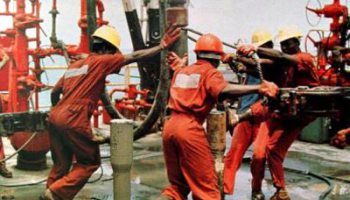 South Korea's purchases of sweet crudes from Africa and the United States is growing as its refiners snap up spot cargoes to replace more expensive Middle East grades sources said on Friday.
South Korea's four refiners; SK Energy, GS Caltex, S-Oil and Hyundai Oilbank, typically import more than 80 percent of their crude from the Middle East for the stability of buying feedstock oil via long-term contracts.
But with ongoing OPEC-led output cuts and worries over Iranian crude supply driving up Middle East crude prices, the refiners – except for S-Oil whose top shareholder is Saudi Aramco – are increasingly seeking alternative sources to cushion the impact of higher prices on their refining businesses.
"South Korean refiners are focusing on the economics of crude purchases," said Cho Sang-bum, an official at the Korea Petroleum Association, a representative group of South Korean refiners.
SK Energy, South Korea's top refiner, is likely to import more Brent-linked crude in the second and third quarters as well as WTI-priced North American crude, said a company spokesman SK Innovation, parent company of the refiner.
GS Caltex, the country's second-biggest refiner, has bought 2 million barrels of Saharan Blend from Algeria, said a trade source with knowledge of the matter, although the refiner declined to comment. GS Caltex is also set to receive a total of 5 million barrels of U.S. crude for June to August delivery.
Hyundai Oilbank is looking for various crudes that are economically viable to import as well. It recently made rare purchases of Canadian crude and Norwegian condensate.
In the first four months of the year, the Middle East accounted for 77.7 percent of South Korea's total crude imports, down from 85.9 percent over the same period last year, according to the latest data from state-run Korean National Oil Corp (KNOC). That is the lowest contribution from the Middle East since 2004.
This provided room for American, Algerian and Kazakh crude to grow. U.S. crude shipments increased 15-fold to 7.9 million barrels in January-April this year from last year. Imports from Algeria and Kazakhstan showed a respective ten-fold and four-fold rise, according to KNOC data.
The government's freight rebates for non-Middle East crude imports and free trade agreements also helped non-Middle East crudes like those from the United States appear more attractive.
Agency Report