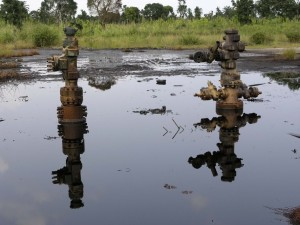 The House of Representatives, Committee on Environment and Habitat has summoned the Nigerian Petroleum Development Company (NPDC), over the oil spillage in Ikara Community in Edo State.
The Chairman of the Committee, Hon. Obinna Chidoka made this known at a public hearing on Thursday in Abuja.
Chidoka noted that failure of the NPDC management to appear before the committee would attract a bench warrant.
He disclosed that the matter was referred to his committee by the public petition committee for proper consideration.
During the hearing, NPDC was not present to respond to allegations levelled against it by the Ikara community, who alleged that their land has been polluted and degraded due to the spillage.
The Chairman of Ikara Community Trust, Lawrence Wilbert said that as a result of the oil spillage, no more fishing could be carried out in the river.
He said that the people have been forced to leave and not return to their traditional occupation of fishing and farming.
The Committee, therefore, resolved to adjourn the hearing and summoned the NPDC to appear in the next hearing.