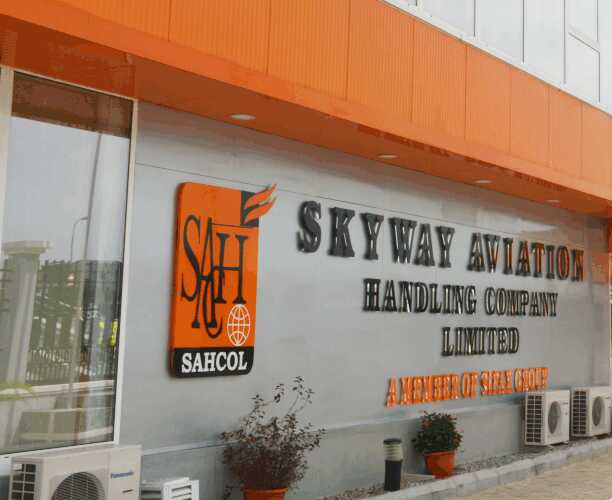 One of Nigeria's aviation ground handling company, Skyway Aviation Handling Company Ltd. (SAHCOL), says it has intensified plans to be enlisted on the floor of the Nigerian Stock Exchange (NSE).
The Managing Director of SAHCOL, Basil Agboarumi, made the disclosure to journalists on Sunday in Lagos said the enlistment is within the next few months and that the company was willing to offer its shares to the public.
He said, "It will happen very soon. The management and board are ready to offer SAHCOL on the floor of the NSE.
"We are discussing with the Bureau of Public Enterprise (BPE) and the Securities and Exchange Commission (SEC) and other necessary authorities to make this happen."
SAHCOL was once a subsidiary of the defunct national carrier, Nigeria Airways before it was privatized by the Federal Government in 2009.
The company was acquired by SIFAX group as one of its conglomerates and currently has Taiwo Afolabi as its Chairman, Board of Directors.
The BPE had directed that the company, which currently handles ground services for both local and international airlines, should be listed on the NSE in line with the Public – Enterprises (Privatisation and Commercialisation) Act 1999.
If the enlistment is successful, SAHCOL will become the second ground handling company in the country's aviation industry to be on the floor of the stock exchange.
The first was the Nigerian Aviation Handling Company (NAHCO) Plc, which was privatized over a decade ago.