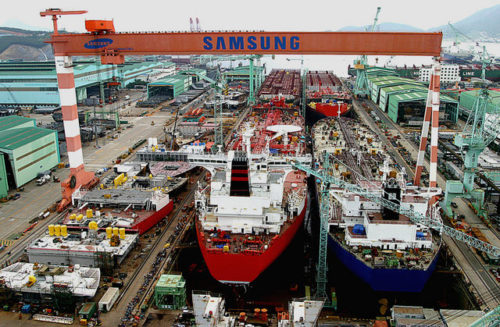 Korea Development Bank (KDB) on Tuesday said Samsung Heavy Industries declined an offer to take over rival Daewoo Shipbuilding & Marine Engineering.
State-funded KDB which hold 56 percent stake in Daewoo, in a move to consolidate the country's three biggest shipbuilders in order to ease competition and excess capacity, sold its stake to Hyundai Heavy Industries, the world's biggest shipbuilding group.
The bank plans to seal the deal once its board gives the green light in March.
Hyundai Heavy announced a share swap deal worth ₩2.1 trillion ($1.98 billion) last month to take over second-ranked Daewoo and create a global heavyweight controlling over 20 percent of the market.