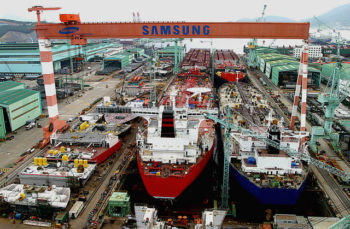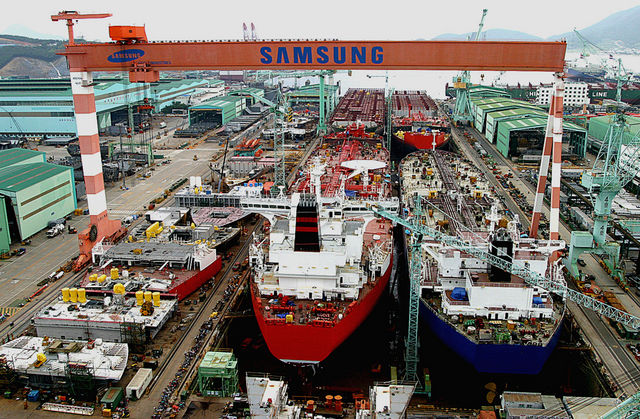 Samsung Heavy Industries Co., a major shipyard here, said Thursday that it swung to the black in the second quarter of the year from a year earlier on cost-saving measures.
Net profit reached 23 billion won (US$21 million) in the April-June period, compared with a loss of 212 billion won a year earlier, the company said in a regulatory filing.
Operating income eached 21 billion won in the second quarter, also turning around from an operating loss of 284 billion won a year earlier.
Its sales dropped 15.5 percent on-year to 2.29 trillion won over the cited period.
Last year, the shipyard suffered a loss of 139 billion won, compared with a loss of 1.21 trillion won from a year earlier.
The shipbuilding industry, once regarded as the backbone of the country's economic growth and job creation, has been reeling from mounting losses caused by an industrywide slump and increased costs.
The country's top three shipyards suffered a combined operating loss of 8.5 trillion won in 2015 due largely to increased costs stemming from a delay in the construction of offshore facilities and the industrywide slump, with Daewoo Shipbuilding alone posting a 5.5 trillion-won loss.
The shipbuilders have drawn up sweeping self-rescue programs worth some 11 trillion won in a desperate bid to overcome a protracted slump and mounting losses. Source: Yonhap  
Copyright Ships & Ports Ltd. Permission to use quotations from this article is granted subject to appropriate credit given to www.shipsandports.com.ng as the source.