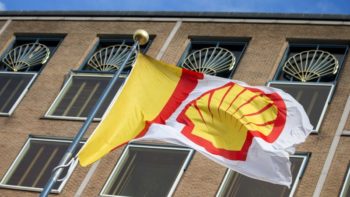 Anglo-Dutch oil giant Shell has been accused of refusing to hand over 100,000 documents on the arrest, detention, and execution of nine men by the military regime of late Sani Abacha according to Amnesty International.
In a statement on Friday, senior director of research at Amnesty International, Audrey Gaughran, said Shell had gone to "extraordinary lengths" to shield evidence crucial to the case.
Gaughran said the oil giant should not be allowed to hide behind legal teams in a bid to avoid facing justice.
"Shell has gone to extraordinary lengths to withhold this critical information. Because the documents in question are so old, it is highly unlikely that there are legitimate business reasons for keeping them confidential," he said.
"So what does Shell have to hide? Having reviewed the available evidence, Amnesty International believes that Shell was complicit in putting the Ogoni Nine at the mercy of a government it knew to be serial human rights abuser.
"Given the seriousness of the allegations, it is vital that Shell releases the rest of the information. It cannot be allowed to hide behind expensive legal teams and sleights of hand to avoid facing justice."
Ken Saro-Wiwa, outspoken author and playwright, Barinem Kiobel, John Kpuine and six others were hanged in 1995 by the Abacha regime.
They are collectively known as Ogoni Nine.
On June 28, four widows led by Esther Kiobel, wife of Barinem Kiobel, filed a civil case in the Netherlands after the US supreme court ruled that it did not have jurisdiction over the matter in 2013.