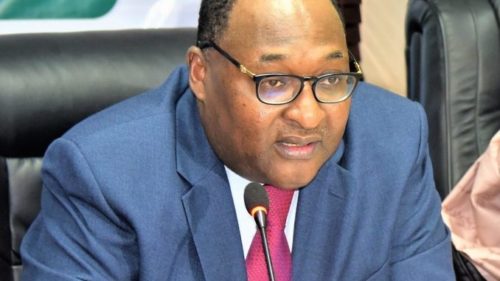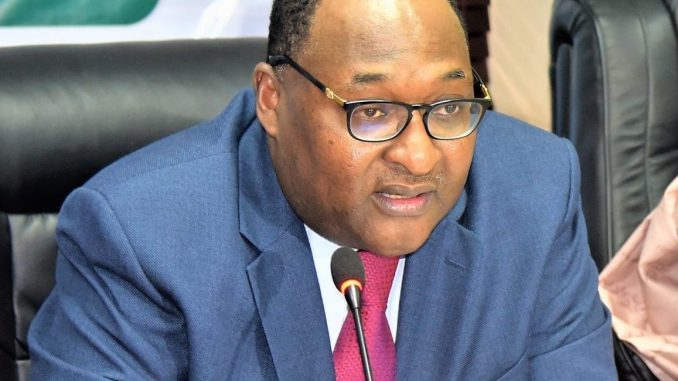 The Nigerian Shippers' Council, as part of its effort at revitalizing shippers' associations in the country, has commenced moves for the formation of a National Shippers' Association.
The Executive Secretary/CEO of the council, Mr. Hassan Bello, disclosed this at a one-day meeting with selected presidents of state shippers' associations at the Council head office in Lagos on Tuesday.
Bello, who was represented at the meeting by the Director, Consumer Affairs Department, Cajetan Agu, stated that the forum was to provide a platform that would develop a framework for the formulation of a credible and resourceful National Shippers' Association.
He also emphasized that shippers remain the most important partners of the NSC.
He said, "The key priority of the Council is to ensure that shippers are constituted into strong and formidable blocks capable of negotiating with transport service providers on freight payable and associated transport costs."
In a separate development, the Nigerian Shippers' Council has warned importers against importation of sub – standard products into the country, urging them to embrace ethical practices in the Nigeria shipping trade.
Speaking at a one-day seminar on "Ethics and Integrity in Shipping Trade' organised by the council in collaboration with the Standards Organization of Nigeria (SON), in Lagos on Thursday, Executive Secretary of the NSC, Hassan Bello, said shippers must ensure they conform with international standards to guide against making the country a dumping ground for fake products.
Bello noted that with high ethical practices in place in the port system, vices such as impunity and ignorance with respect to adherence to procedures, rules and regulations will be minimized.
This, according to him, will go a long way in actualizing the council's drive for a new port order, reduce cost and improve efficiency in the port system.
"Importers of products must make sure they meet with international standards. Some importers import sub- standard products into our country and that is ruining our economy. It is also dangerous for us. Cable and spare parts for example must be up to standard and SON is responsible for setting the standard. It is important we sensitize not just the importers but clearing agents so that the country is not made a dumping ground for inferior products. It will kill our industry and damage our country.
"The council's goal is to promote an efficient port system that will encourage healthy competition, enthrone transparency, facilitate trade, reduce cost of doing business and make all players aware of their duties, obligations, responsibilities and liabilities," he said.
The Director General of SON, Osita Aboloma lamented the persistent issues of false declaration and willful importation of sub-standard products as well as importation without undertaking the offshore conformity assessment (SONCAP).
Aboloma who was represented by the agency's Director, Inspectorate & Compliance Directorate, Engr. Obiora Manefa, said the agency has been pro-active in ensuring that requisite standards are made available for most products in the Nigerian markets adding that it will continue to engage with stakeholders on the need to conform to standard.
According to him, "Some of the importers have been compliant but there are some who don't want to repent. They still go out and ask manufacturers to produce things that do not meet the standard. These are the people we are targeting.
"SON has been battling tooth and nail to curtail these non conformances. Part of our approach was the massive sensitisation of stakeholders in 2018, which we are going to continue this year to appeal to them.
"It is our belief that this seminar today will further educate our stakeholders on regulatory policies of government in the maritime sector.
"In line with our culture, we do hope that we shall find comfort in doing what is right at all times in order to save our nation from decadence and dangers associated with the importation and distribution of substandard products in Nigeria."