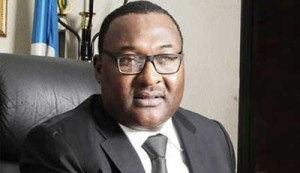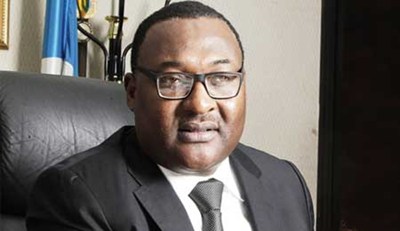 Executive Secretary of Nigerian Shippers' Council (NSC), Hassan Bello has solicited the support of the Ogun State government for the development of a truck transit park in the state. 
Bello made the call during a courtesy visit to the Governor of Ogun State Sen. Ibikunle Amosun in Abeokuta, Ogun State.
He said collaborating with the state government on the development of truck transit parks project will help bring about the development of the economy, stressing that Ogun State is one of the industrial states in the nation especially in the area of infrastructure and agriculture.
He pointed out that the TTP is the Council's initiative for infrastructure change adding that it is a modern system where there will be a parking space off the main way with fuel station, shops, restaurants with the purpose of having secured and convenient place for truck drivers to have as a resting place.
Bello said the NSC intends to partner with Ogun State government in order to create wealth, employment and for the state to become a hub in the nation's development.
According to him, NSC is working with other agencies of the government including the Federal Road Safety Corps (FRSC) and the Nigerian Police Force adding that places like Lokoja, Enugu have given out lands to NSC for the project.
He therefore, solicited the support of the Ogun State government for the allocation of their land for the development of the truck transit park, adding that Ogere, a town with high corridor traffic in the state is marked out by NSC for the project.
Responding, Governor Amosu who was represented by the Deputy Governor of the State, Mrs. Yetunde Onanuga, expressed appreciation to the Council for identifying with Ogun State.
The governor pointed out that the development of TTP in the State will aid all agricultural products to reach the consumers in time and will also create employment for the people of Ogun State.
He stated that Ogun State will continue to partner the Council in order to bring development not only to the State but also to the nation at large.
"Ogun State is ready to collaborate with the Nigerian Shippers' Council for the development of the Truck Transit Park and will soon meet to take decision on the location of the site," he said.