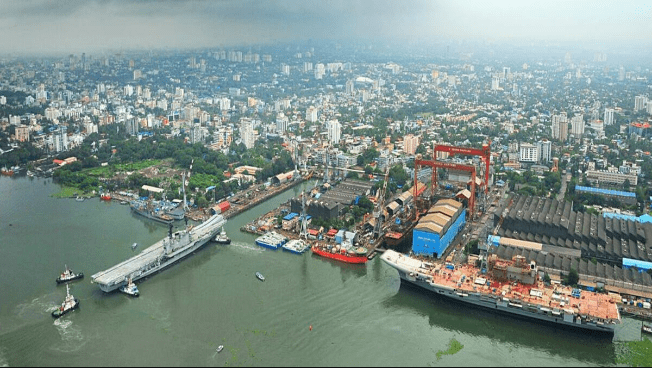 Shipping lines have complained that a new law proposed by India's Shipping Ministry that pushes for greater transparency on ocean pricing amounts to "government interference".
The new legislation – Merchant Shipping Bill (MSB) 2020 – is meant to replace existing policies that were enacted several decades ago under the Merchant Shipping Act (MSA) 1958. The MSA is set to be repealed.
The policymakers have set the stage for a regulatory framework to create greater transparency into ocean carrier pricing for export-import and domestic cargo transportation – an issue that has historically been complex and acrimonious.
"Every service provider or agent, in respect of any Indian ship or other ship operating in coastal waters, in relation to import, export or domestic transportation, shall specify the all-inclusive freight in the bill of lading or any other transport document, in such mode and manner as may be notified," the draft document said.
"No service provider or agent shall levy any freight charges other than the all-inclusive freight specified in the bill of lading or other transport document."
The Container Shipping Lines Association (CSLA), the local representative voice of foreign carriers in India, was quick to question the wisdom of the government's regulatory approach to the industry that is caught up in several challenges amidst the problems caused by the Covid-19 pandemic.
It argued that any such action will only go against the accepted, established free market principles in the logistics landscape, and asserted that the determination of ocean freight pricing was entirely dependent on market forces of demand and supply, and that the government should not interfere in this field.
"Freight rates should not be under the purview of the Merchant Shipping Bill, as this interferes with a commercial agreement between the shipping line and its customer," CSLA said. "It is ironic that this proposal for regulating the freight is happening at a time when the government has decided to deregulate tariff rates at the 12 state-owned major ports."
CSLA said that policymakers must recognise that what they aim to achieve via pricing regulations will prove to be counterproductive.
"Let the market play itself out," the association said. "The draft Merchant Shipping Bill 2020 proposes to consolidate all these charges into an all-inclusive freight, resulting in the trade going full circle. This will create less transparency, than more."
However, the Indian National Shipowners' Association (INSA) has a different take on the proposal. "I do not see why it should be difficult to fix an all-inclusive freight rate and charge the shipper just that," said INSA's ceo, Anil Devli.
"Has anybody stopped to ask the views of the poor exporter or importer who has to face the blunt end of the uncertainty in freight charges and a complete lack of transparency on the total cost of exporting or importing cargo?"
Devli noted that carrier variable or ancillary charges often give shippers "too much of a pinch", citing a recent example of a 20-foot shipment from Mundra to Europe having attracted almost $1,700 towards a lineup of local charges at destination, without any pre-advice.
Stakeholders have until 22 December to file comments on the new policy, following which it will be sent to parliament for clearance.