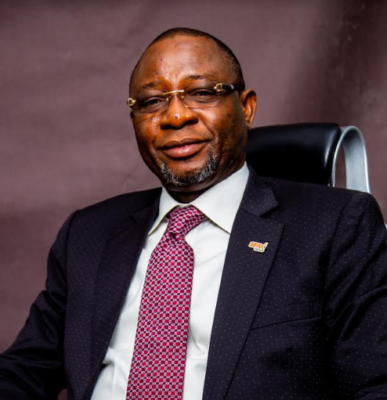 Sifax Group has announced the appointment of Adekunle AbdulRazaq Oyinloye as its new Group Managing Director. 
Oyinloye is the immediate past Managing Director Infrastructure Bank. He is graduate of Economics from the Ahmadu Bello University, Zaria and also possesses post-graduate degrees, M.Sc, Economics (University of Lagos), M.Sc, Banking & Finance (University of Ibadan) as well as the Strategic Management Certificate from the Columbia Business School, Columbia University, New York.
Group Executive Vice Chairman of Sifax, Dr. Taiwo Afolabi said the appointment of the new Managing Director is in line with the group's vision of strategically positioning itself for its next level strategic phase.
He said, "Recently, the company realized the need to restructure its workforce, especially at the senior management level due to its expanding business operations and resolve to provide better service delivery for its clients and better returns for all the stakeholders. As we seek to achieve maximum operational efficiency, there is a need to fill key positions in the Group with the high-calibre individuals with the right experience, expertise, capacity and competence. This new appointment will pave way for many more internal restructuring and reorganization which will better position the company for its next level strategic growth phase.
"We are delighted that Oyinloye accepted to join us and be part of the big vision we are trying to achieve in SIFAX Group. We are convinced his wealth of experience will benefit the company greatly."