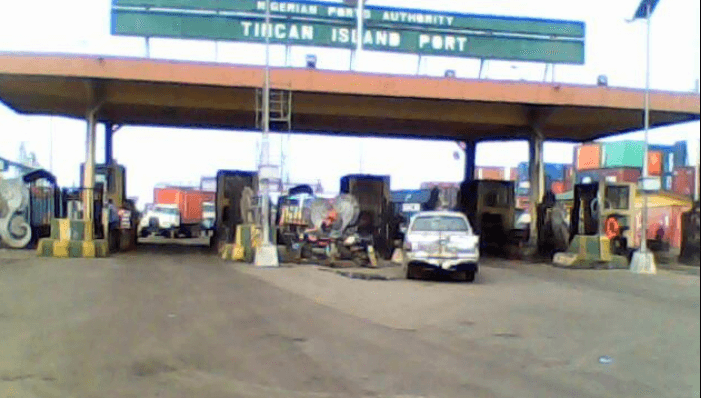 More than five checkpoints between the first and second gates of Tin Can Island Port have been observed to be manned by social miscreants to forcefully collect illegal tolls from truck drivers.
A SHIPS & PORTS correspondent, who visited the area on Wednesday, observed that the thugs stop trucks coming out of the port at each checkpoint and forcefully collect tolls from the drivers.
A truck driver named Kashim Alim confirmed to SHIPS & PORTS that the social miscreants extract as much as N500 from each truck driver passing through an illegal checkpoint.
"Our experience so far in the last four months has taught us how to increase the number of times we pay bribes on this road. Once we move out of this MOB truck park and try to turn at the Tin Can first gate, we usually meet at least five checkpoints manned by thugs.
"They don't have anything doing there. All they do is wave down trucks and demand at least N500 at each checkpoint. By the time you calculate what you've spent aside from the money you are still going to give to Customs, you've spent N5,000 already. And if you refuse to give them, they will come out with weapons to beat you," Alim said.
Some other truck drivers that spoke with SHIPS & PORTS on the development alleged that the social miscreants work hand in glove with the police and other security officials posted to the port roads to maintain law and order.