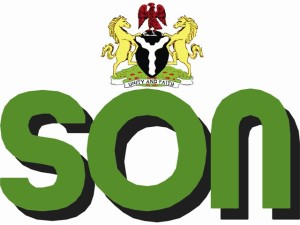 The Standards Organisation of Nigeria (SON) has urged companies, especially manufacturers, to adopt policies and practices that protect and sustain the environment.
Speaking at the ISO 14001:2015 sensitisation programme held in Lagos, recently, SON's Head, Training, Timothy Abner, said adoption of globally accepted environmental practices or standards not only improved business efficiency but also increased profitability.
"Environmental management is necessary because each tonne of recycled paper can save 17 trees, 380 gallons of oil, three cubic yards of landfill space, 4,000 kilowatts of energy and 7,000 gallons of water. Again, every time a ton of steel is recycled, it means 2,500 pounds of iron ore, 1,000 pounds of coal, and 40 pounds of limestone will not have to be mined from the earth," Abner said at the event, which brought together representatives of manufacturing firms in Nigeria.
According to him, it was important for Nigerian manufacturers to adopt and implement the globally accepted ISO 14001:2015 framework, as it provided a framework for holistic and strategic approach to an organisation's environmental policy, plans and actions.
"The benefits of implementing the ISO 14001:2015 framework include increased efficiency in the use of energy and resources and reduction in waste outputs," he stated.
He regretted that 20 percent of world's people lacked access to safe water supply when many Nigerians allowed drips from faucets, which could waste up to 50 gallons of water every day, enough to run a dishwasher twice.
"There is so much air, water and soil pollution going on, owing to our activities. We are taking in a lot of fumes and heavy metals in a mega city like Lagos. The gases are supposed to churn out carbon monoxide for trees so that they can give us oxygen to breathe but there is always a lot of mixtures with the carbon monoxide," he said.
"This is why you hear people suffering from all forms of cancer. If you breathe the air in Lagos and go to another city and breathes its air, you will most certainly notice the difference," he stated.
He said the biggest solution to challenges facing the environment was an adoption of sound environmental management system (EMS), defined as a system put in place that kept things running smoothly.
He identified low commitment to implementation of environmental laws, conflict among the federal/state/local governments due to overlapping functions, obsolete laws, economic sabotage, and low technological advancement as major challenges frustrating effective environmental protection in Nigeria.
"If we all decide to recycle the papers we use, the impact of the environment will be enormous. Nigeria is sitting on trillion cubic of gas but we refuse to harness them and rather prefer to cut down trees as firewood," he said.
He added that importation of substandard products into the country was also environmentally-unfriendly as most of those items found their way into the streets since they were not durable.