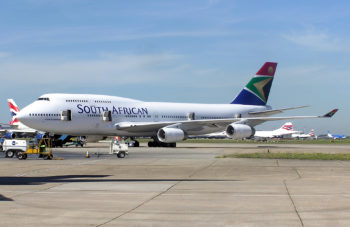 South Africa Finance Minister, Malusi Gigaba in a report to parliament on Friday said the state-owned airline South African Airways has been given until the end of October to settle 5 billion rand ($374 million) of maturing debt to domestic lenders, although the relief may be extended a further two years.
The debt had originally been due to be paid at the end of September.
South African Airways was last month provided with emergency state funds from the Treasury to repay 3 billion rand in loans from Citibank amid concerns the airline would default on its payments.