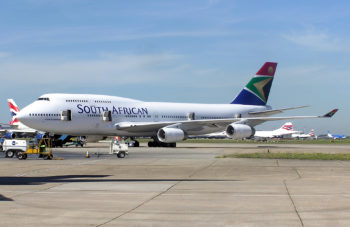 South African Airways (SAA) suffered a net loss of R5.6 billion ($475 million) in the 2016/17 financial year, compared to a loss of R1.5 billion a year earlier, Chief Executive, Vuyani Jarana said on Thursday.
SAA is regularly cited by ratings agencies which is a drain on the government's purse and has not generated profit since 2011.
Jarana said in a news conference that the airline was in talks with unions about reducing staff costs and expected the airline to break even by 2021.
Agency Report