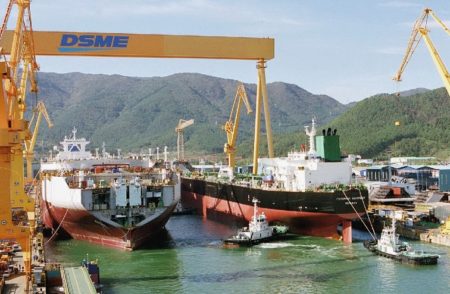 South Korea's Fair Trade Commission (FTC) has slammed a KRW10.8 billion (US$9.6m) fine on Daewoo Shipbuilding and Marine Engineering (DSME).
DSME, which is one of the country's biggest shipbuilders, was fined for breaking the laws on subcontracting.
The Fair Trade Commission said on Wednesday that DSME appointed 27 subcontractors for work related to offshore plants and vessels but failed to deliver contract documents to the subcontractors before they started their work. As a result of this, the subcontractors were not aware of the price or the quantity of work awarded them.
The FTC said by failing to issue contract documents, DSME lowered present prices to the subcontractors between 2013 and 2016.
The watchdog also referred DSME to prosecutors for further investigation, even as the probe of other subcontractors has commenced.