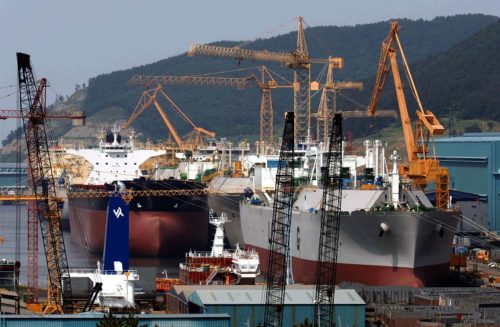 South Korea plans to spend another KRW70 billion (US$60.1 million) to support local shipbuilders' recovery efforts, the country's Ministry of Trade, Industry and Energy said.
The financial support would be aimed at helping local shipyards in attracting orders for environmentally friendly vessels, such as LNG-fuelled ships, as they struggle to recover from an industry wide slump.
The latest development is a follow-up to a major funding, revealed in November 2018, for the South Korean shipbuilding industry.
At the time, South Korea said that it would create KRW1.7 trillion (US$1.46 billion) fund to support shipbuilders.
Additionally, the country would invest KRW2.8 trillion (US$2.4 billion) in infrastructure, a move that could see a total of 140 LNG-fuelled vessels ordered at the yards by 2025.