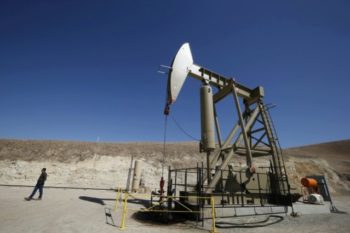 Sudanese Oil Minister, Azhari Abdulqader, says South Sudan has resumed pumping 20,000 bpd of crude from Toma South oil field, where production had been suspended since 2013.
Abdulqader told a news conference in Khartoum on Sunday that production at five previously suspended oil fields was expected to reach 80,000 bpd after maintenance work is completed by year-end.
South Sudan's oil output currently stands at 130,000 bpd and is expected to reach 210,000 bpd by year-end, he added.
South Sudan's oil is shipped to international markets via a pipeline through Sudan.
Agency Report