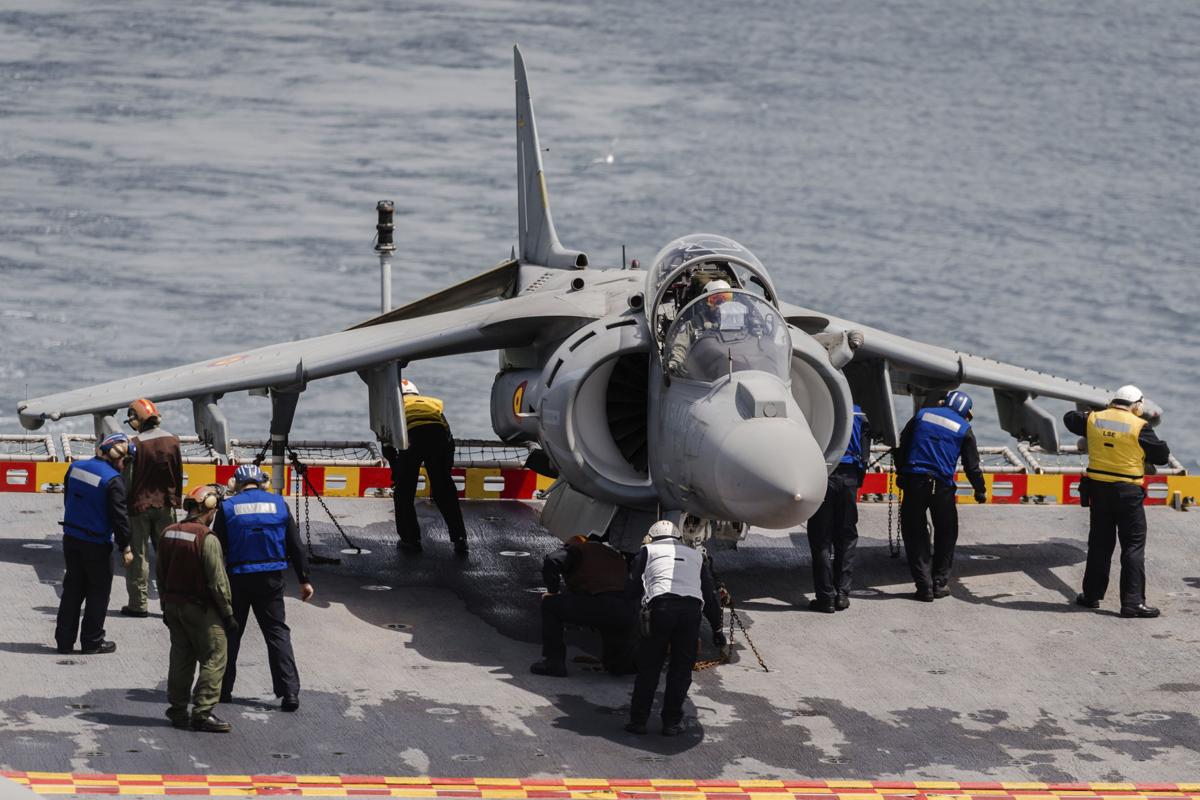 Spain looks set to take charge of the European Union's anti-piracy operation off Somalia despite a challenge from Italy, as EU countries compete for the spoils from Britain's departure from the bloc next year.
With Brexit due in just 11 months, Spain wants to host the headquarters of the EUNAVFOR Atalanta operation at its southern port of Rota, where U.S. troops are also stationed. It would form part of a joint effort that would see France assume responsibility for a parallel civilian maritime surveillance facility based in Brest.
Italy, which narrowly lost its bid to host the EU's banking authority – another agency leaving Britain for the Netherlands next year – in a tie breaker, entered the running late and its candidacy appears dwarfed by the offer from two of Europe's historic naval powers. Still, time is running out for a decision to be made, and EU countries are concerned that a potentially embarrassing vote might be required to break the deadlock.
Launched in 2008, as Somali pirates were wreaking havoc in some of the world's busiest shipping lanes, hijacking vessels and taking hostages, the agency has been run from Northwood, just outside London. An estimated 95 percent of EU trade by volume passes through or near the Gulf of Aden.
Its mission, Spanish Defense Minister Maria Dolores Cospedal said, "requires an exclusively dedicated (operational headquarters) allowing a strategic direction and control in a geographical area of great interest for Europe."
In a show of its prowess this week aimed at convincing senior EU diplomats, military advisers and experts of Rota's suitability, Spain's armed forces put on a major naval and air show off its southern coast, in waters near Britain's territory of Gibraltar.
Warships launched jump jets, attack and transport helicopters while special forces were deployed in fast boat teams and parachuted into the Mediterranean in an exercise aimed at repelling a pirate raid and rescuing hostages.
Spain has been involved in the EU's anti-piracy operation in the Gulf of Aden since the beginning and as its biggest military contributor claims to know EUNAVFOR inside out.
"We find it truly important to maintain the EU's ability to command and control operations," said Spain's defense chief, General Fernando Alejandre Martinez. "Brexit would affect all this, but we stand ready to fill the gap left by Northwood."
The HQ at Rota, he said, would be able to command any kind of EU security or defense mission.
But the decision is not a foregone conclusion and the EU must make up its mind soon. Officials calculate that the headquarters move will take around 9 months, and it is hoped that Italy will withdraw its bid next month so that no potentially divisive vote becomes necessary and the transfer can be completed before Brexit at the end of March 2019.
It all appears a lot of work for very little, as the mandate for EUNAVFOR expires at the end of this year. But Spain and France are banking on it being renewed amid growing instability in Somalia.
In any case, for senior EU officials, Spain's naval credentials are impeccable.
"It was from this part of Spain that actually the trans-Atlantic adventure was launched five centuries ago," said Pedro Serrano, a top EU official running the bloc's security operations and crisis response.
Spain, he said, "is contributing with a depth of history and experience that will probably help Europe be what it needs to be in confronting today's challenges."
Source: Associated Press   
Copyright Ships & Ports Ltd. Permission to use quotations from this article is granted subject to appropriate credit given to www.shipsandports.com.ng as the source.