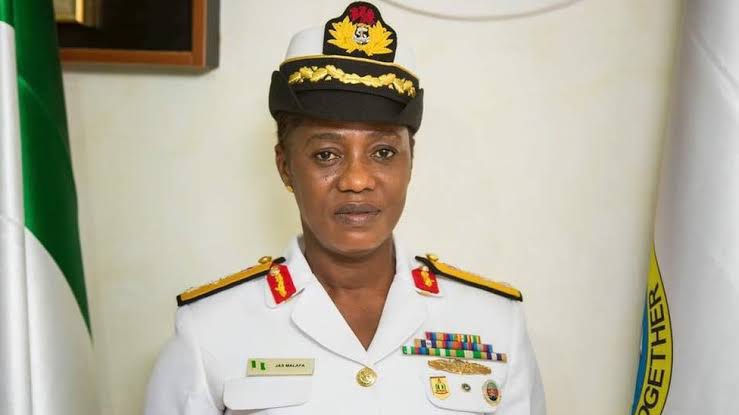 The Nigerian Navy has frowned at the discretionary powers granted judges of the Federal High Court in sentencing persons convicted of piracy and sea robbery under the Suppression of Piracy and Other Maritime Offences (SPOMO) Act.
The Director, Legal, Nigerian Navy, Commodore Jamila Malafa, said the discretionary powers of judges under the Act have resulted in lenient sentencing or imposition of fines on persons convicted for piracy and sea robbery, rather than life sentence.
She charged prosecuting agencies to challenge the discretionary powers of the judges, so as to strengthen the fight against piracy and other maritime crimes.
"The success of the SPOMO Act to deter acts of piracy and armed robbery at sea depends largely on the will of the courts to ensure that its interpretation of the Act does not hamper the effectiveness of the Act to suppress the offences.
"If pirates find a way around the punishment such as the option of a fine, it will likely not achieve the desired deterrence effect to acts of violence against ships at sea. Whilst the Act could prove useful in addressing piracy and armed robbery at sea, it is dependent on proper enforcement," Malafa, who was represented by Commander O.B Anyikwa, said during a presentation at the recently concluded Maritime Seminar for Judges organised by the Nigerian Shippers Council in Abuja.
Malafa said piracy and armed robbery at sea will persist in the Gulf of Guinea if other countries in the region fail to create the legal framework to prosecute perpetrators of the crime.
Also speaking, a Senior Assistant Director from the office of the Director of Public Prosecutions in Nairobi, Kenya, Alex Muteti, said his country instituted a Witness Protection Programme to encourage whistle blowing and successful conviction of pirates.
"After the problems that we had in 2007 and 2008 following the disputed presidential election, we came up with the Witness Protection Act. If your country does not have such a law in place, the time is now. Not only for piracy but for other criminal offences.
This is because criminals now kill witnesses, so you must be able to give protective measures.
"If you look at our Protection Act, Section 4, we have all the measures that have the international tribunals like the ICC and special tribunals deliver special questions relating to international crime by adopting the use of pseudo names, changing the identity of these people to have them testify.
"More importantly, we created two other means of testifying, such as the means of video conferencing facilities so that you don't ask the witness to travel all the way from the U.S. to come and give evidence in Nairobi yet they are afraid that once they come they will not get out alive," Muteti said.