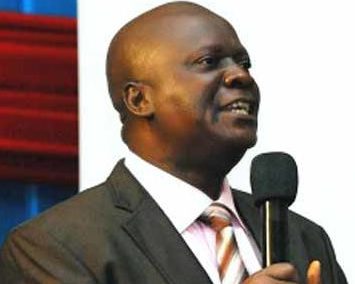 The Director-General, Africa Centre for Supply Chain (ACSC), Obiora Madu, has condemned the use of discretionary powers by customs officers, saying it is "overtly being abused" thereby hindering trade and the federal government's effort at improving the ease of doing business.
Madu, who spoke in a chat with SHIPS & PORTS DAILY, also accused Customs officials of interpreting rumours as policies as most of them lack requisite knowledge on trade related matters.
He referred to a case of abuse of discretionary power when a Customs officer deliberately refused to grant clearance to an exporter who had completed all his documentations and obtained necessary clearance certificate to have his container of beans exported to the United States.
According to him, the officer had insisted that because Nigerian beans was banned in Europe, it could as well not be exported to other countries.
He said it took the intervention of the Nigerian Export Promotion Council (NEPC) for the container of beans to be exported after it was delayed for about three weeks at the port.
He said, "When I eventually met with the Customs officer and interacted with him, I then knew why it happened: there was no single reason but he is just someone who wants to show that he is in charge. That is the kind of discretionary power the Service should address and officers who caused delay for no justifiable reason should be made to pay for it.
"When I told another Customs officer about it, he said 'some officers turned rumour into policies'. So we are faced with a whole lot of issues. The truth is that shipping and international trade is about compliance on the side of both parties. But the issue of discretion by officers most times are being misused."
Madu said only officers who are knowledgeable should be given the privilege to occupy certain desks and must be constantly trained to update their knowledge along the line to guide against "distortion of facts".
"If you have officers who don't know their onion or they are just trying to proof tough, it will certainly cause delay for the importer. So Customs officers on their own must make effort to be current and only knowledgeable ones should occupy certain desks," Madu added.