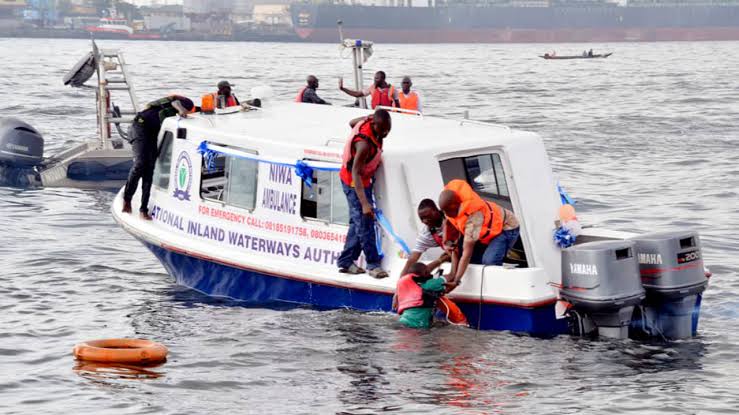 The National Inland Waterways Authority (NIWA) has identified the indiscriminate parking of barges on the waterways by their operators as the reason behind the boat mishap that claimed 17 lives in the Mile 2 area of Lagos on Friday.
The District Secretary, Taskforce Team of the National Inland Waterways Authority (NIWA), Comrade Owolabi Omotayo, disclosed while speaking with SHIPS & PORTS on Monday.
"This has always been our concern; waterways at Mile 2 have perpetually been partially blocked by barges. Parking of these barges there easily makes waterways narrow," he said.
Omotayo also blamed the boat driver, who also died in the accident, for operating from "a jetty that has closed for the day".
"Also, during the time passengers were panicking and trying to flee for their dear lives, their running up and down would have imbalanced the boat on the water which probably led to their waterloo. What is expected of the passengers was to be calm and let the driver be in charge of the boat.
"We have raised this issue of training and retraining of boat operators. We are ready to take up the training but we need sponsorship. Some of these operators do not know the consequences of illegal operations. If they are aware, most of them would abstain from it.
"Also, the likes of the Nigerian Ports Authority (NPA) and the Nigerian Maritime Administration and Safety Agency (NIMASA), which is in charge of maintaining and sustaining the security of waterways, should swift to action.
"If you go to that Mile 2 today, you'll see barges on the waterways which is supposed not to be," Owolabi added.