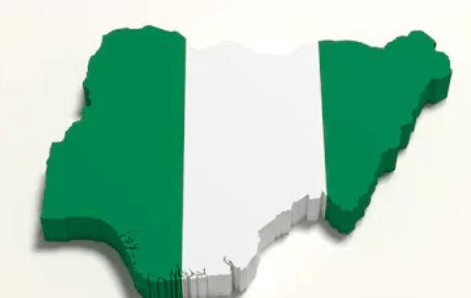 Democracy promises better quality of life. It is a multi-dimensional promise. It encompasses material, moral, spiritual, cultural, socioeconomic, mental, health, human right dimensions of human life. No other system of governance can make such audacious promise. It underscores the allures of democracy as a humane system of governance.
Sadly, after 21 years of consolidating democracy in Nigeria, this fascinating promise is yet to become a reality for all Nigerians. Income gaps between the political class and workers are widening. Educational attainments of children of the rich and those of the poor are alarmingly wide.  Basic decent housing is a luxury many cannot afford. Access to clean water is an uphill task for many. Public transportation is a nightmare in metropolises.  Social service sector is poorly financed. The promise of shared prosperity is still a mirage. The rich are getting richer; the poor are getting poorer, because, of structural defects, not because of aspirational deficits or indolence.
Due to the experience of the past 21 years, many Nigerians now think democracy means no money for development. No money to fund the military and paramilitary.  No money for free education for all children of school age. No money for road construction and maintenance. No money for quality healthcare equipment. But there is always money for political actors to steal. There is always dollars to be shared at party primaries. There is always more than enough money for vote buying. Democracy without prudent public fund managers cannot deliver better life for all.
One of the good things with the outbreak of COVID-19 pandemic is that it has put spotlight on the fact that democracy is not working for all. It has revealed the criminal neglect of our healthcare systems and weak financing. For the first time, the political class and the economic elite cannot embark on medical tourism. Hence, they are becoming familiar with our rundown healthcare systems. In 2001, African governments in the Abuja Declaration resolved to allocate 15% of their budgets to healthcare sector. Nigeria is yet to attain this goal. It is anticipated that in post-COVID economic rebuilding efforts, greater budgetary allocation would be made to healthcare systems.
Beyond the symbolic significances of shifting the observance of Democracy Day from May 29 to June 12, we should recommit to making democracy work for all. Indeed, there are significances to this shift worth enumerating. First, it extols the triumph of the people's will. Second, it is an acknowledgement of the fact that people's sufferings, struggles and sacrifices must be the motifs of their history of liberation. Third, it is a clear message to despoilers of democracy that history vindicates heroic deviants. Nelson Mandela and Chief Moshood Kashimawo Olawale Abiola underscored the moral imperative of breaking unjust laws in order to create a better society for all. Like Rosa Parks, Martin Luther King, and many others, their names are honourably emblazoned in history. History honours the brave. It disdains those who assault human dignity, and subvert the people's will.
Posterity will honour President Buhari for mustering the moral courage to do what is right. Sometimes to move forward we have to look backwards. For, righting past wrongs is vital to national healing. It helps to entomb the past, redeem the present, and enrich the future. National transformation cannot genuinely transpire when we ignore the wounds key historical events inflicted on our social conscience.
When we look at some matters of the moment, the significances of democracy become blurred. Such look evokes the sentiment of the award-winning poet and scholar, Tanure Ojaide; "Nigeria gives pain in her promise of ecstasy."
One of the key promises of democracy is social equality. Social equality describes a regime of order, a condition that empowers people within a given society to enjoy similar status in respects to civil rights, freedom of speech, freedom of conscience, property rights, and equal access to basic public goods and services.
At the moment, this democratic promise gives pain in Nigeria. We have failed to entrench equality, fairness and justice in the last 21 years of democratic governance. In other words, we are yet to demolish the structures of social hierarchy, and class privileges that make one citizen superior to another in the eye of the law. We are yet to extirpate political habits that frustrate the logic of "one man, one vote". What we have is more like one godfather one million votes.
When our democracy begins to underline the blindness of Lady Justice, equality of all citizens, and the superiority of noble ideas, then, the seeds of egalitarianism will begin to bloom. In fact, that will mark the emergence of a humane and merit-based society.
In other words, the meaning of democracy will keep eluding us, until the child of the most uneducated, most impoverished, most invisible Nigerian woman has equal opportunities for the pursuit of happiness, as the child of the most educated, most affluent and most visible Nigerian woman. We must start seeing aspirational deficit among children of the poor as an indicator of democratic deficit.
Insecurity and democratic deficit are closely linked. Fragility and insecurity are mutually reinforcing. The triviality of human life in this nation as seen in numerous killings is not in sync with the character of democracy. What it suggests is that anarchists are encroaching democratic spaces, creating ungoverned territories.
It is important to salute the gallant efforts of our security personnel aimed at reducing banditries, kidnappings, farmer-herder conflicts, and Boko Haram terror attacks. With better funding, training, incentives, and armouries, they will vanquish the enemies of Nigeria.
Democracy promises to be an antidote to vulnerability. This promise has become elusive.  In fact, it is a source of disappointment to many. Majority of Nigerians are victims of multi-dimensional vulnerability. Nigerians are vulnerable to rapists. The recent rape and murder of Uwa Vera Omozuwa in a church shows that there are no safe spaces. Sex predators are prowling everywhere. To end this menace, it is important for states governments to have sex offenders' registers, which are accessible to the public. Naming, shaming, and punishing perpetrators of sexual violence will help to end the culture of silence.
Also, Nigerians are vulnerable to economic woes. Many smart-enterprising Nigerians live on next to nothing. Oxfam says approximately 70 per cent of Nigerians live below the poverty line. The Chief Transformation Officer at GTI Capital Group, Professor Nnanyelugo Ike-Muonso, estimates that "about 40% of Nigerians go to bed without food". If 40 per cent of Nigerians sleep without food, it is reasonable to estimate that over 70 per cent cannot afford to nourish their inner life with good books, music, and other cultural products. This is particularly true since we do not have libraries in schools and communities.
Weak minds cannot safeguard democracy. Democracy is endangered where or when people cannot care for their needs of inner nourishment and enlightenment. Democracy works where knowledge abounds. Anywhere knowledge is exclusive to the elite; democracy will inevitably cultivate the habits of autocracy. We cannot talk of the existence of democratic cornerstones, such as enlightened opposition, active citizenship, freedom of thoughts, where paucity of knowledge is commonplace.
Democracy cannot rise beyond the quality of the public mind. The nature of the public square, the amount of information therein and how it is processed will influence the health of democracy. The political class habitually acts without reading the public mind, because, they know we are susceptible to propaganda. Sadly, propaganda solidifies the tyranny of ignorance.
To strengthen democracy in Nigeria, we need to revive the spirit of healthy scepticism. It is vital to stopping what Prof. Femi Osofisan describes as the "rampage of the vultures." Despoilers of our commonwealth cannot be disempowered and relegated to the confines of our historical past if the light of reason is not the governing authority in our public squares.  Said differently, the culture of accountability cannot be established where tribal sentiments trumps objective reasoning.
It seems apt to conclude by quoting Frantz Fanon: "Every generation must, out of relative obscurity, discover its destiny, and either fulfil it, or betray it." The mandates of this generation are to quash everything that impedes democratic flourishing, build ethical foundation for future prosperity, and honour the sacrifices of fallen heroes of democratic liberation.