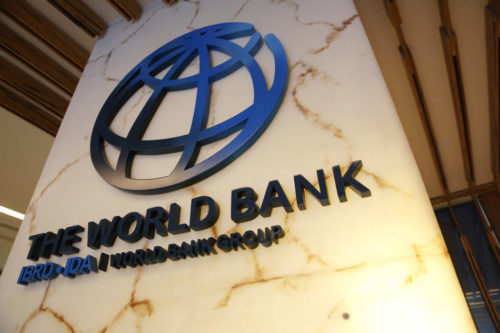 The World Bank has cut its economic growth forecast for sub-Saharan Africa this year to 2.7 percent from an earlier forecast of 3.1 percent.
The bank said on Wednesday that the cut is mainly because of slower-than-expected growth in the continent's bigger economies.
The region, which had posted a fairly fast average growth rate in the years leading up to 2015, suffered a loss of momentum in economic output after commodity prices crashed in 2015-16.
In April, the World Bank had predicted that the recovery would gather pace this year, with average growth expected at 3.1 percent, up from 2.3 percent last year.
"The slower pace of the recovery in Sub-Saharan Africa is explained by the sluggish expansion in the region's three largest economies, Nigeria, Angola, and South Africa," the bank said in a statement.
Lower oil production in Angola and Nigeria offset higher oil prices, and in South Africa, weak household consumption growth was compounded by a contraction in agriculture, the World Bank said.
The rest of the countries in the region have been growing steadily this year, the bank said, including those that don't depend on commodities, such as Ivory Coast, Kenya and Rwanda.
The World Bank's Chief Economist for Africa, Albert Zeufack, urged governments in the region to stop wasting money boosting productivity to support the region's economic recovery.
High public debt in some countries in the region, combined with weakening currencies and rising interest rates, could endanger their ability to service those debts, the World Bank warned.
"Policymakers in the region must equip themselves to manage new risks arising from changes in the composition of capital flows and debt," Zeufack said.
Agency Report