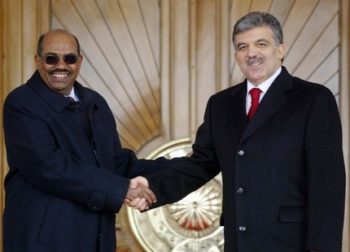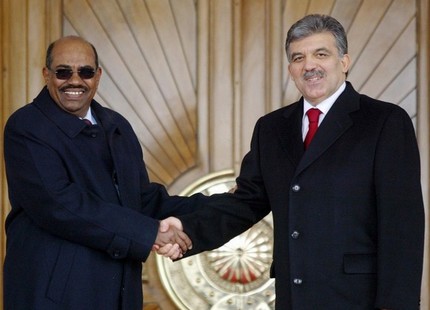 Sudan's central bank has signed a $2 billion loan deal with a Turkish company to import petroleum products and wheat.
The deal also include includes the provision of banking facilities to the company.
Sudan's economy has deteriorated in recent months after Khartoum devalued the pound currency and slashed its wheat price subsidies, leading to riots across the country in January.
The central bank announced the agreement in a statement late on Thursday but did not name the Turkish company involved.
Sudan's state news agency SUNA named the company as Ozturk. It said the deal would "facilitate imports", without providing further details.
Khartoum devalued the Sudanese currency to SD18 per dollar in January from SD6.7, but black market rates soared as high as SD40 last month.
The government has ruled out letting market forces determine the pound's official exchange rate, as proposed by the International Monetary Fund.
Sudan's economy has been struggling since the south of the country seceded in 2011, taking with it three quarters of its oil output.
The United States lifted 20-year-old sanctions against Khartoum in October, renewing hope that Sudan could draw foreign investment again and get its economy on track.
The central bank said in its statement on Thursday that the loan was part of expanding economic and trade cooperation with Turkey.
Ankara and Khartoum have strengthened ties in recent months, notably with a deal in December for Turkey to rebuild a ruined Ottoman port city on Sudan's Red Sea coast and construct a dock to maintain civilian and military vessels.
The moves have angered Egypt, a neighbour of Sudan and rival of Turkey. Cairo sees both countries as supporting the Muslim Brotherhood, which is banned in Egypt.
Egyptian officials regard the Turkish moves as interference in the Red Sea region.
Agency Report