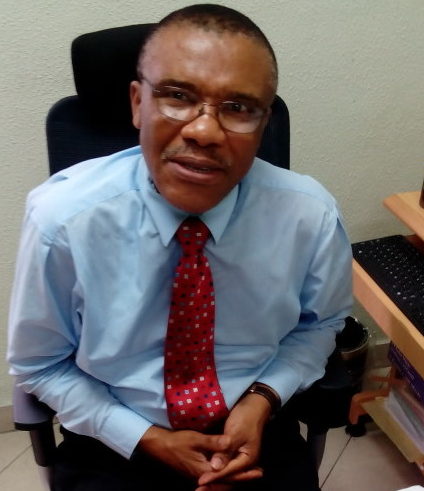 The Federal Government must not relent in its efforts to diversify the economy and its revenue base to stir the country away from import dependence, a maritime expert and lecturer at the Lagos Business School (LBS), Dr. Frank Ojadi has said.
Ojadi, who spoke in a chat with SHIPS & PORTS, noted that although global oil prices saw a slight rebound with Brent crude, the benchmark against which Nigeria's crude is priced, rising to $40 per barrel, the government must focus on sustaining its drive towards diversification to enable the country create more jobs.
He said, "Diversification is a long term thing but the mindset of our people is such that when they see the price of oil pushing up again, the whole thing reverses.
"There should be no relenting on diversifying Nigeria's economy; it must continue. People will now learn that coupled with COVID-19 experience, it is now obvious to everyone that we can no longer rely on importation. We need to think of how we need to make things locally. Once that is achieved, we can create more jobs.
"The day we will rise up and become a net exporter of finished products made locally in Nigeria, that is the day we will know that we have actually turned around the economy. Today we are net importer of all sorts because we don't produce a lot of these things and we have to pay in dollars to buy them."
While acknowledging a number of government initiatives put in place to promote small scale agriculture including the CBN's Anchor Borrowers Programme, Ojadi said the country is yet to attain sufficiency in food production due to inadequate storage and processing facilities.
According to him, opportunities abound for farmers to grow their capacity with more funding and development of the cold chain subsector, which he noted is essential in government's deliberate plans to develop agriculture.
"There are efforts by the government through the CBN to try to make funds available through the Anchor Borrowers scheme but to what extent that trickles down to the farmers becomes an issue. Being food sufficient requires other sectors to play their own bit for us to take advantage of what is coming from the farm. For example, we don't have cheap power and transport system.
"We are not sufficient in terms of food; that is why we still import but we still have tremendous opportunities in that space. If you look at what comes out of the farm, there is a big gap between the farm gate and the processing of these farm products into products that should fill our retail shelves. For the perishable products, if you don't buy them off the moment they are harvested, it can't take one week, and they are gone because the cold chain is not working.
"So the key to being food sufficient is that these produce, most of them very perishable that come from farm could immediately be converted into longer duration that we will now find on retailers' shelves. That way they could remain there for about 24 months based on what NAFDAC said is adequate for them," he added.