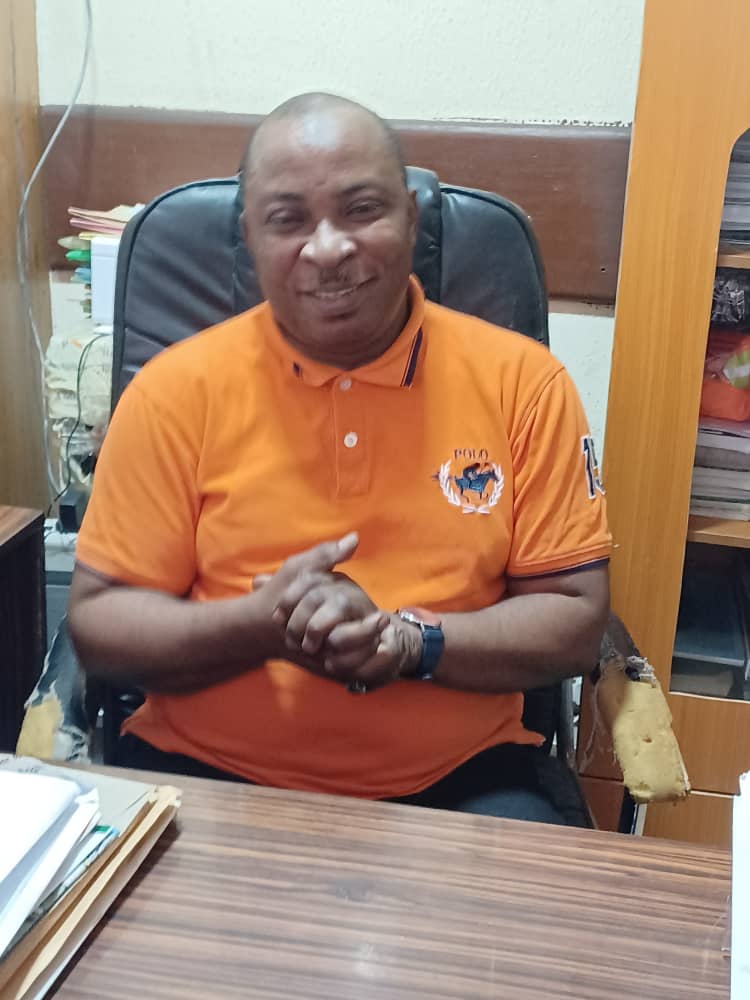 Former Acting National President of the Association of Nigerian Licensed Customs Agents (ANLCA), Dr. Kayode Farinto, in this interview with SHIPS & PORTS' Abolanle Oluwatola, says the rising cost of diesel, declining value of the naira and high rate of inflation, among other factors, justify the need for upward review of terminal operators' charges. He also speaks on the challenges facing the Council for the Regulation of Freight Forwarding in Nigeria (CRFFN), among others. 
The Nigerian Shippers' Council recently granted approval for upward review of charges by terminal operators. What is your position on this?
We all know that the indices of working in the port now are not as it used to be and things have changed. The terminal operators too are Nigerians and if we juxtapose what is happening vis-a-vis the fact that there has been increment in prices of fuel and the dollar has risen, so there has to be a rise in their charges too. We are in an era where you cannot predict the dollar and these people are rendering services so it becomes inevitable for them to increase. Nobody should be criticised for that. But I want to commend them because they are coming late in increasing their charges because I know that if it were to be the old operators, they would have increased the charges but they took their time before they did this. There is nothing anyone can do about it. It is just that the percentage of the increase is what we do not know.
How can government further assist the terminal operators to deliver services to port users?
One thing government should do is to go back to the concession agreement. Government has failed in their responsibility ab initio to even provide the services they need to provide. What are these services? It was in the concession agreement that the government will provide electricity 24/7 but this has not been made available. It is still the same terminal operators that are providing electricity so government must go back and do that. Secondly, government must put in place all the roads that are dilapidated particularly the access road to the seaports and I have also said it that it is high time we delineated the port area. As we speak, we do not know which area is the port area and that is why we have miscreants encroaching on port area. If I were in government, I will say, let us delineate the port area. Let us start from Ijora and if it's along Mile 2, port area starts from Mile 2. After delineating the port area, they will also do geo-fencing so as to monitor the port area. These are the things government need to put in place so that the properties of people are secured. If government is able to perform its responsibility, there will be no dollarisation of collecting money from terminal operators. This is because as the terminal operators pay in dollars, they will also transfer the increase to storage tariff. This government should fulfill their promise to us. They told us they are going to give mitigants that will cushion the effect of the hardship experienced by the people. If I were the government now, part of the mitigant is to make sure that any terminal operator that wants to pay should pay in the equivalent of naira and not pay in dollars, which is not predictable now.
So you support the call that dollar payment to NPA should be discontinued?
Yes, it should be discontinued. I am one of the persons that had been advocating for this in the last two years. I remember Buhari government even said that all payment must be in naira equivalent but they never implemented it. So, going forward, we have put up a position paper on this to the Presieent Bola Tinubu's administration on this issue to look at this area and as God would have it, there is a particular tax reform committee set up by this government that is collating position papers and I have done my position paper on this and submitted. For us to go forward, for the industry to thrive and for us to see a situation where cargo clearance is not becoming exorbitant in the Nigerian maritime industry, government must discontinue payment in dollars and that is very important.
Considering the drop in cargo volume as a result of high foreign exchange rate, what do you think government can do to boost activities at the port?
One of the things the government need to do has been done over the weekend and that is removing the 43 item from foreign restriction. This has actually caused a lot of inflation in our economy and it encourages false declaration in cargo clearance. Going forward, in the next 60 days, I want to see a situation where everybody declares whatever he or she is bringing into Nigeria except you are a perpetual smuggler.
It is almost a year since the office of the Registrar of the Council for the Regulation of Freight Forwarding in Nigeria (CRFFN) became vacant. As a member of the CRFFN Governing Council, what is being done to address this?
Well, the Council is inchoate for now. Inchoate in the sense that the appointee the Federal Government appointees have been dissolved so we are not in session for now. It is until the Federal Government appoints the new set of appointees that we can move forward. However, the Council's Act empowers only the Governing Council to employ a Registrar and it is only the Governing Council that has the legitimate right to do that. In view of the fact that the Governing Council is not in place, there is nothing anyone can do so, the Acting Registrar will continue to act in the acting capacity.
Do you think CRFFN is on track with regards to delivering its mandate?
CRFFN is not on track in delivering its mandate. You know the intension of CRFFN is to see how we can midwife the council to see how to solve the problem of stakeholders but unfortunately, it has been hijacked and called a government agency. In a situation where you have 32 Governing Council members and Government is appointing 17 out of the 32 members, then decision-making will tilt towards government interest. The council is not on track and except we are able to take back our council and maybe we will look at the Act and see how the Act can be reviewed to suit the purpose that it is meant for. The purpose is to make sure that freight forwarders' interest is protected and empowerment is put in place. Also, to ensure that training and retraining is put in place. But in a situation where it is being midwifed by the government, the government disburses money and controls everything so you must do the wishes of the government because he that pays the piper dictates the tune. So, for now, that is not the kind of Council I want to see.
Has the collection of the Professional Operating Fees (POF) been successful? If not, what are the challenges faced by the council in the collection?
To a larger extent, it has moved forward and I think the Acting Registrar is trying in her capacity to ensure that result is achieved. As of the last time we were in Council, there has been improvement and she has been visiting government agencies to make sure that the Professional Operating Fees (POF) is collected. However, our volume of import has dropped by about 45% due to a lot of reasons that we have seen like the dollar fluctuating, and many other things. I know that if other things come to place now, collecting the POF will not be a problem because an institution has been built to be able to collect the POF.
What is your advice to the present government on harnessing the benefits of the nation's blue economy?
Well, there are lots of advice that can be given and personally, I have put up a ten-page paper of the things to be done to the Minister of Marine and Blue Economy because the Ministry is new. Many people do not even know about it. But when people like us were clamouring that the Ministry of Transportation should be galvanised, they did not listen. We saw the fact that government can generate a lot of revenue from creating this ministry and it has been created now. The Ministry of Marine and Blue Economy will create employment for our youth on a yearly basis and the potentials in the high sea needs to be harnessed. That is why I wrote my paper and sent to the Minister. I have done that and I am sure the Minister himself has knowledge on marine insurance. He is not a greenhorn in that area and I am sure he is going to collate all these things and work with it. Going forward, if everything is put in place with the Blue Economy, in one or two years, Nigeria should be generating lots of revenue from there.
Copyright Ships & Ports Ltd. Permission to use quotations from this article is granted subject to appropriate credit given to www.shipsandports.com.ng as the source.