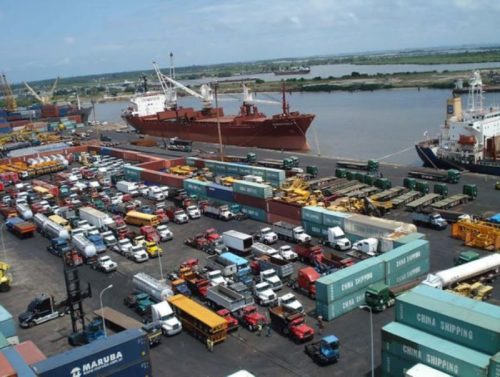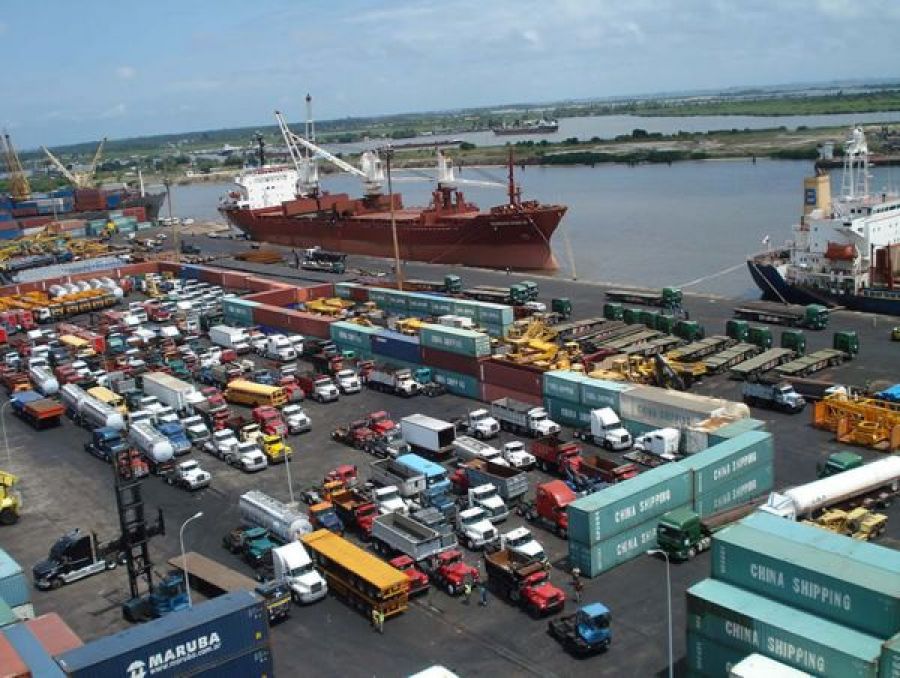 The 'camp boys' phenomenon is one of the oddities of the goods clearance process at Nigerian ports that have refused to go away. It is the creation of high-ranking officers of the Nigerian Customs Service who occupy positions of power and authority at the ports area commands, border stations and other operational areas. The camp boys are young men employed by these customs officers as brokers between them and clearing agents or importers –or even smugglers –for the purpose of collecting the proceeds of corruption without the officers getting involved directly and being implicated.
The 'camp boys' known at the ports (Lagos ports) as "kelebes" run errands for their 'ogas' and do all the dirty jobs for them such as collecting bribes, running clearing licenses, handling their business interests, and other activities the customs officers cannot be engaged in openly.
The activities of these "camp boys" and their 'ogas' even go beyond all these to actually facilitating smuggling as the camp boys interface with smugglers and arrange easy movement of their smuggled items –whether in or out of the country. This means that the 'camp boys' are quite powerful, and appear indispensable to the employers.
Over the years, freight forwarders and clearing agents have been fighting the "camp boys" syndrome to no avail. In July 2019, a group of freight forwarders under the aegis of Association of Professional Freight Forwarders and Logistics of Nigeria, (APFFLON) wrote an open letter to the Comptroller-General of the Nigeria Customs Service, Col. Hameed Ali (rtd) asking him to stop the activities of "camp boys" whom they alleged were being used by customs officers to perpetuate corruption and illegality at various customs commands.
The association reminded the CGC that "The code of ethics of the NCS specifically prohibits officers and men of the service from engaging in the business of clearing or forwarding of imported goods. But contrary to that code of ethics, many of them flout this and other regulations by using fronts and other such arrangements to do so."
The freight forwarders and logistics operators pointed out other observed abnormalities among customs officers to include insider trading, preferential treatment, racketeering, non- compliance with the rules of engagement, which according them were being facilitated by "Camp Boys". They were hysterical in their call for the CGC to discourage his officers from using camp boys at their operational bases, and embrace open door policy and transparency.
As already indicated, the use of "Camp Boys" by customs officers is not limited to area commands and border stations. Even those on patrol make use of these messengers of corruption to do their work. This was confirmed by a circular in December 2019 in which the Nigeria Customs Service (NCS) announced that it had prohibited its officers on patrol from making use of private (unbranded Customs) vehicles as well as camp boys to carry out patrol services.
The circular dated 24th December 2019, ref. number EII/2019/CIRCULAR/NO.39, and signed by Augustine Chidi, Deputy-Comptroller General in charge of Enforcement, Inspection and Investigation, stated that the CGC had been informed that private vehicles and camp boys were still being used on patrol by officers and men on patrol.
Titled 'Prohibition of the Use of Private Vehicles and Camp Boys by Patrol Team', the circular warned all controllers especially those in the border commands and Comptrollers of Federal Operations Units (FOUs) Special Task Force (STF) Commanders and Sector Commanders of Border Drills that any team found to be using private vehicles or camp boys, will be visited with serous sanctions.
However, this circular did not cut any ice with the officers as the use of "camp boys" has continued unabated. Even at Customs road blocks, camp boys are not absent as they constitute an integral part of the operations of the Customs officers.
Speaking on this last month, while calling for a ban on use of 'camp boys' at customs road blocks, Malam Adamu Musa  Sabon Birni, a current affairs commentator, said that banning camp boys from Customs road blocks would help in beating smuggling activities in Nigeria especially at this time when the country's land borders are closed.
Adamu Musa who was chatting with newsmen in Kano alleged that Customs 'camp boys' play an important role in the successful passage of contrabands through Customs check points, a situation he described as a setback to the fight against smuggling activities in the country.
"These camp boys organize the passage of contrabands with the assistance of smugglers agents who are the link between the customs officials and the said 'camp boys', while the money collected from the smugglers is given to Customs officers through their 'camp boys' as seen every night, which shows that smuggling activities are still ongoing especially at nights," said Musa.
According to a report by "The New Nigerian", a driver who specializes in smuggling with the aid of the said camp boys and smugglers agents revealed that despite the border closure, smuggling activities were on the increase because the smugglers agents and Customs 'camp boys' connive and pass every check point especially at nights without obstacles, thereby ensuring that smuggled items enter into cities daily without being intercepted.
Yet another driver vehemently said that if it is true that the Nigerian Customs Service is fighting smuggling activities, Customs officers should do away with the 'camp boys'.
There is no doubt that the "camp boys" have wreaked a lot of havoc on the goods clearance process at the ports and border stations. Apart from helping in perpetuating fraudulent activities such as collecting bribes for the customs officers, running clearing businesses for them and forging documents for those that need them, these boys easily turn to wharf rats when there isn't work for them to do. They also engage in the sabotage of the economy by facilitating the activities of smugglers at the borders.
In fact, the menace of "camp boys" has lasted so long that it has become part of the system. That they are still very much around, waxing stronger and stronger at all Customs operational areas, makes nonsense of Hameed Ali's claims to fighting corruption in Customs. It only indicates that Ali is far from winning the war against corruption in Customs which he declared on assumption of office in 2015, and which was one of the mandates that brought him to the Nigeria Customs Service.