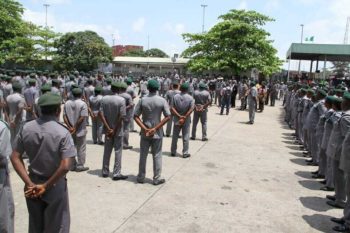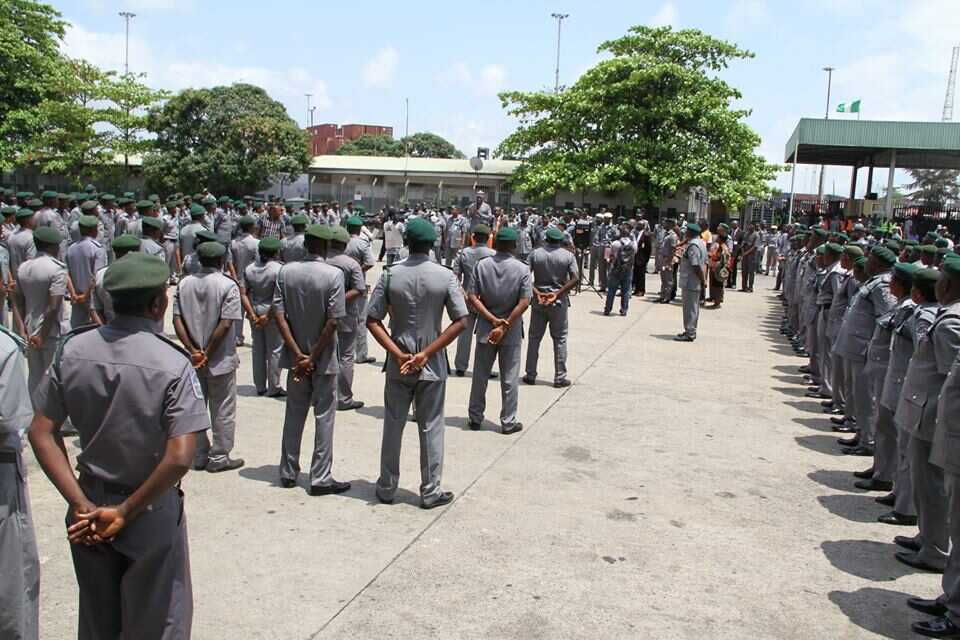 Customs officers who were recently redeployed to various commands and units across the country have cried out over poor living condition at their new postings, saying that most of them have turned their cars, church chapels and mosques in the command they were posted to as homes.
It would be recalled that the Nigeria Customs Service (NCS) in April redeployed no fewer than 4,072 officers from the rank of Assistant Superintendent of Customs I to the rank of Chief Superintendent of Customs.
Some of the officers who spoke with SHIPS & PORTS DAILY lamented that since their transfer three months ago, they have not been provided with relevant posting allowances to enable them settle down properly at their new posts.
The officers who spoke with SHIPS & PORTS DAILY pleaded anonymity for fear of being targeted by the management.
One of them said the situation has made it difficult for them to secure accommodation making them resort to sleeping in chapels, mosques and even in their private cars.
He said, "We are just here stranded. Many of us are sleeping in the offices, some in their cars because there is no accommodation. We have to sleep late, wake up very early, shower and wear our uniform so that people will not see us coming out from the car. It is getting to three months now. Some are sleeping in the mosque, some chapel and in the compound of the offices at Ondo/Ekiti command.
"Even at the headquarters and other commands some officers are there sleeping in mosque. People are just stranded.
"We understand that there is no accommodation but if they are posting out officers, before the officer will collect release letter from his previous command, they are suppose to have prepared the 28 days cheque.
"For my rank we collect N12, 500 per day multiply by 28. That money will serve you to get an accommodation and within those 28 days it is assumed that you have settled down. So the procedure is for them to pay us the 28 days before we go because there is suppose to be provision of transport allowance so that when they are giving you your release letter, they are also giving you the transport allowance. The money will be enough for you to get a small accommodation to start a new life there. Other agencies are doing the same."
He also accused the Comptroller-General of Customs, Hameed Ali of reneging on his promise to ensure payment of the 28 days allowance before any movement order.
"The CGC himself said he is not going to make any movement order unless he has money for 28 days to pay but the movement order has been out for more than three months, yet we can't see any money. It is not as if there is no money but to release the money for payment is the problem," he said.
Another officer also alleged that since his promotion in 2016, he has not enjoyed any salary review. He noted that officers from the rank of Customs Assistant to Assistant Superintendent of Customs 11 (AC11)  and Assistant Superintendent of Customs 1 (AC1) especially for course 12011 and 12012 all have their promotions dated January 1, 2016  but have not received any salary increase despite an improvement in the Service half year report revenue profile.
"We have been promoted since January 2016 and up till today, no increment on salary, no arrears since then. The promotion came this year but it was backdated to January 2016 because that was when we are suppose to be promoted. Now we have the promotion and since then till now, no salary increment, no arrears.
"I don't know why the Controllers are keeping quiet over this. We can't just sit like that and allow some group of people to trample on our right. We worked for the government and we have to be paid and treated appropriately the way the government is supposed to. It is not as if the money is not there. If you check what we generated in the half-year report, you can see that there is an improvement so I don't know why they will not take care of their officers after what the officers have generated.
"All the ranks from Customs Assistant (CA) to Assistant Controllers and even Controllers, nobody has received salary increment. When you are promoted from AC11 to AC 1, definitely, you are suppose to be collecting AC 1 salary but all AC 1 are still receiving AC11 salary, all promoted Deputy Superintendent of Customs are still receiving (AC 1) salary," he said.
He said corruption in customs cannot be wiped out except officers are well taken care off.
When contacted, Public Relations Officer of the NCS, Joseph Attah simply said, "I cannot respond now. I will have to find out if there are officers who have been promoted and are yet to receive salary increment."
Copyright 2017 Ships & Ports Ltd. Permission to use quotations from this article is granted subject to appropriate credit given to www.shipsandports.com.ng as the source.