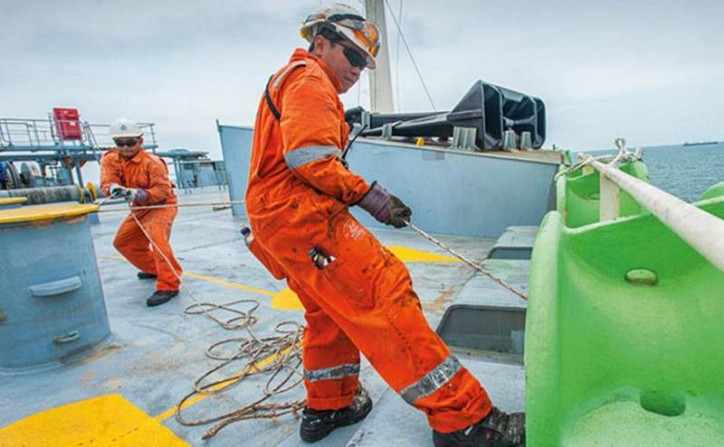 Seafarers strive hard and endure tough working conditions to ensure that the essential items and commodities on which our lives depend arrive safely at our homes.
As the world celebrated the Day of the Seafarer 2021 on June 25 with the theme 'Seafarers: at the core of shipping's future', it is necessary to highlight contemporary challenges facing these essential workers in the course of discharging their responsibilities.
The challenges range from attacks, natural disasters, accidents and tough working conditions while onboard ships. These challenges lead to isolation, trauma and mental health problems in some seafarers.
The International Maritime Bureau (IMB) Piracy Reporting Centre affirmed in a recent report that kidnappings of seafarers in the Gulf of the Guinea, which has become the world's most dangerous shipping route, rose by 40% in 2020 over the number of kidnappings recorded the previous year. Seafarers who are unfortunate to be abducted by the heavily armed kidnappers endure the worst of living conditions until ransoms are paid for their release.
Seafarers also face noise pollution from ships' electrical equipment, motors, loud engines, sound signals and wind noise. Studies have shown that this could have long term effects on seafarers leading to circulatory, auditory and heart related problems and if not treated early, could lead to serious health issues.
Also, lack of adequate rest, monotony of work, seasickness and prolonged separation form families could lead to psychological problems, which, if not promptly treated, could degenerate to mental problems.
The COVID-19 pandemic has also compounded the challenges facing seafarers globally as the crew change crisis persists. The crew change crisis is worsening once again with about 200,000 workers stuck at sea working beyond their contracted times. The Maritime Labour Convention states that the maximum continuous period a seafarer should serve on board a vessel without leave is 11 months. As a result of restrictions put in place by countries to curtail the spread of the coronavirus, many thousands of crew have, however, been at sea for more than a year.
It is hoped that the authorities in various countries will pay close attention to the plight of seafarers and implement policies that will lessen their burdens.