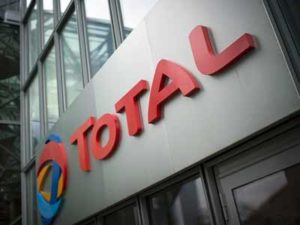 French oil major Total SA will make final decision on 10 oil and gas production projects in the next 18 months in countries including Nigeria, Angola, Azerbaijan and Argentina.
The company said in its fourth quarter and full-year 2016 results posted on its website that it plans to boost oil and gas production by 5 percent a year from 2014 to 2020.
Chairman and CEO Patrick Pouyanné said the group demonstrated its resilience by generating adjusted net income of $8.3 billion and had the highest profit ability among the oil majors despite the difficult environment.
"My goal is to launch new projects to prepare the future, while remaining disciplined and cutting costs further because crude prices might drift lower," he said.
Although there was no mention of the specific Nigerian projects, Total has bet on a string of projects such as Egina in Nigeria, Kaombo in Angola and Moho in the Republic of Congo to help it boost production to a target of 2.8 million barrels of oil equivalent per day in 2017.
The Egina project in Nigeria, which is the largest offshore project currently going will have a production capacity of 200,000 barrels of oil per day (b/d) and should at the end of 2017 reinforce Nigeria's deepwater production potential.
Total exploration arm in Nigeria with joint venture partners in the OPL 223 is working on future development plans on the Owowo field after it announced in October 2016 the discovery of about one billion barrels of crude at the field, located off shore Koloama community in Bayelsa state.
Oil production from Total SA, which has been operating in Nigeria for close to 50 years, comes from the OML 58, 99, 100 and 102 blocks as part of a joint venture with NNPC, among other assets.