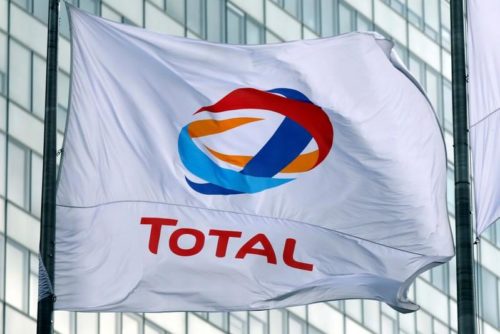 Oil major, Total, has urged the enforcement of the of use of life jackets by seafarers before embarking on trips on Nigeria's waterways.
The Executive General Manager, Corporate Social Responsibility of Total Upstream Companies in Nigeria, Vincent Nnadi, stated this at the 2018 Marine Safety Awareness Campaign for River Niger waterways users in Onitsha on Wednesday.
According to him, enforcement of the use of life jackets before boarding boats would minimise accidents on waterways and also help Nigeria to achieve its Sustainable Development Goals (SDG) numbers three and eight.
SDG number three targets ensuring good health and wellbeing for people of all ages, while number eight encourages decent work for a decent living.
Represented by Charles Ngeribara, Nnadi decried worsening cases of boat mishaps that have been killing and maiming citizens, who could have been adding great value to the country.
Nnadi who noted that most of the accidents on waterways are due to ignorance and unsafe behaviour of boat operators and passengers said that Total and its partners decided to run the campaign to sensitise boat operators on safety measures to minimise incidences of boat mishaps.
"This training, sponsored by NNPC/Total Upstream Nig. Ltd. and its partners, CNOOC, SAPETRO and PETROBRAS, and facilitated by ANPEZ, aims at inculcating in boat operators and passengers good health and safety skills to protect life and property on waterways," he said.
In a remark, the Anambra Area Manager, National Inland Waterways Authority (NIWA), Uche Amadi, called on the private sector to assist the government with the construction of standard jetties along the Onitsha coastlines.
She said, "This challenge has made it a compelling necessity for the construction of standard landing jetties to serve communities like Ilah, Ose-Ndende Market, Ogbakuba, Ossomala, Asaba, among others."
Amadi said that safety measures put in place by NIWA were often misconstrued and ignored by inland waterways operators, passengers and stakeholders, who viewed such measures as expensive, bureaucratic and unnecessary waste.
She stressed the need for regular training and licensing of boat operators, annual inspection and recertification of river craft permits, to enhance the safety of voyages on inland waters.