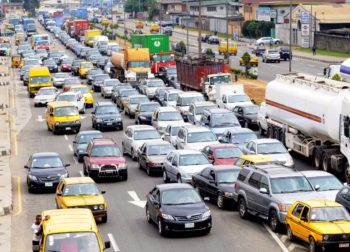 Heavy traffic logjam resurfaced in Apapa last week as tanker drivers engaged in last minute rush to load petroleum products at Ibafon jetty ahead of the planned three day warning strike by the National Union of Petroleum and Natural Gas Workers (NUPENG) which began on Tuesday. 
The traffic logjam has however persisted even after the warning strike was called off. 
On Friday, it stretched from Ijora to Coconut with a lot of motorists stranded for hours.
NUPENG had last month announced that it would begin a three-day nationwide warning strike in the second week of January to protest alleged anti-labour practices of International Oil Companies (IOCs).