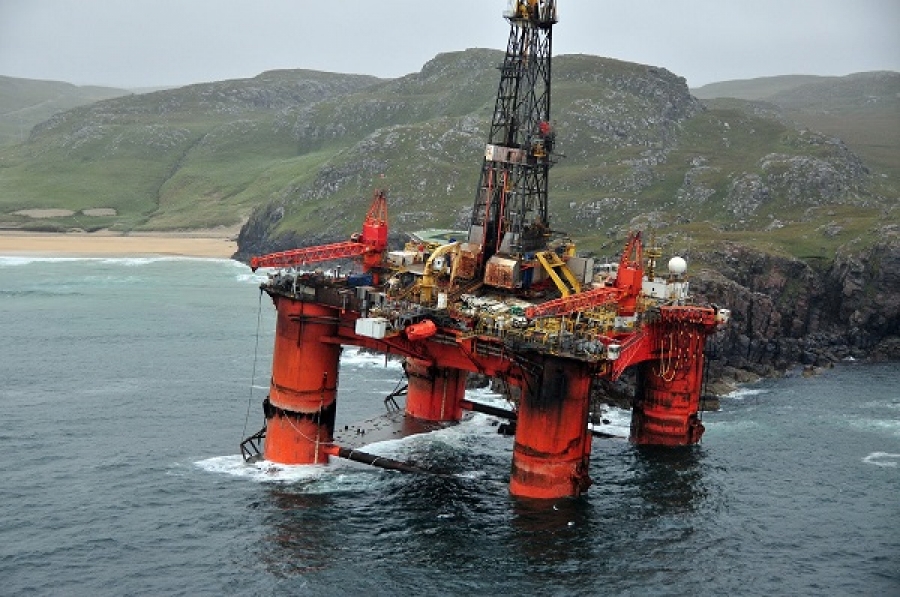 Attempts will be made to refloat and reposition the stricken drilling rig Transocean Winner off Scotland's Isle of Lewis this evening.
The 17,000 tonne rig, which ran aground after breaking its tow line in stormy seas on August 8, will be moved from Dalmore Bay to Broad Bay on high water where it will then be made sea worthy to be towed or transported to a suitable repair facility.
"The plans for the refloat are in place although this is dependent on the salvage team being able to recover enough buoyancy to enable the rig to refloat safely," Hugh Shaw, the Secretary of State's Representative for Maritime Salvage and Intervention said.
On Sunday a team from rig owner Transocean and SMIT Salvage took advantage of settled weather to remove non-essential diesel oil and other potential pollutants from the semisubmersible rig.
The UK Maritime and Coastguard Agency (MCA) has confirmed 200 tonnes of hydrocarbons, consisting of mainly diesel oil with small amounts of base oil and brine, was successfully transferred from the rig onto the supply vessel Olympic Orion.
MCA planned to fly its "verification aircraft" over the rig and surrounding area yesterday to confirm on site reports that there has been "no pollution…reported or observed".