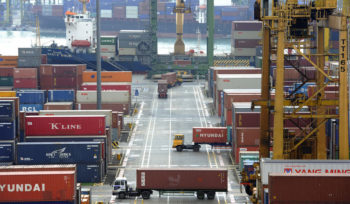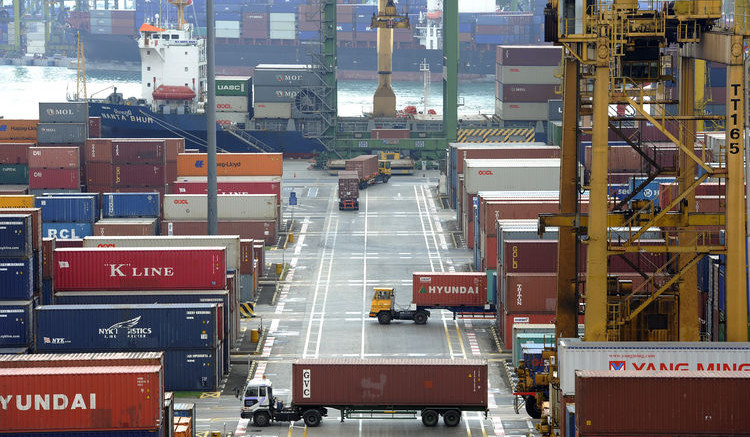 The Association of Maritime Truck Owners (AMATO) has raised alarm over what it described as a provocative and archaic manner by which the wharf landing fee collecting authority operates around Apapa and Tin Can Island ports using uniform personnel to harass its members.
In a letter addressed to the Commissioner of Police, Fatai Owoseni dated May 2, 2017, a copy of which was made available to SHIPS & PORTS DAILYyesterday, Chairman of AMATO, Chief Remi Ogungbemi said the agency has been harassing truckers over collection of the fee for which receipts are not issued most times.
He said, "In most cases if the drivers pay this money, they don't issue them with 
receipt and when they ask of receipt, it will become an offence. So we are no longer comfortable paying the money. Sometimes they impound our trucks and slam a bill of N100,000 or N500,000 and those they could not impound they forcefully broke into compartment of the vehicle and remove the battery," he said. 
Ogungbemi maintained that it is the importer of the goods that should be responsible for paying the fee and not truckers, adding that they can no longer face the harassment as it is having a negative effect on their business.
He appealed to the Police Commissioner to direct the agency to channel their mode of collections through the shipping companies.
"By our own understanding of the wharf landing fee, it is not the truck owner that is supposed to pay the money. It is the importer probably through his agent. So I wonder why they are now using the military personnel in uniform to terrorise our members in the name of collecting the wharf-landing fee.
"We are also advising that they should devise a civilised method by which they will be collecting the fee. We will no longer accept the terrorisation of the military personnel and police they are using to torture our members. We are also appealing to the authorities in the State government to direct the agencies to devise another method of collecting the fee and not through our members henceforth," he said.      
Copyright 2017 Ships & Ports Ltd. Permission to use quotations from this article is granted subject to appropriate credit given to www.shipsandports.com.ng as the source.