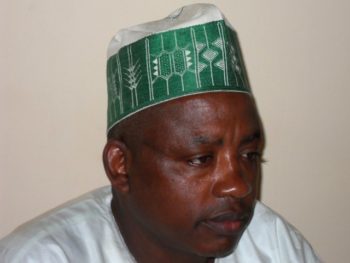 The Airline Operators of Nigeria (AON) has criticized the federal government for spending so much on the sector without commensurate infrastructural development.
AON former Assistant Secretary-General, Mohammed Tukur said that many wastages were carried out especially in the last six years where over N500 billion was reportedly spent to upgrade many of the aerodromes, which experts said were hurriedly done.
"With at least 26 airports scattered across the country, only four are considered to be viable. First is the Murtala Mohammed International Airport that has had long history of less than efficient services expected of a modern airport.
"Others, in the order of their traffic pull, profitability and standard, are the Nnamdi Azikiwe International Airport, Abuja; Port Harcourt International Airport and Mallam Aminu Kano International Airport, Kano," he noted.
Experts believe that the huge capital outlay notwithstanding, none of the aerodromes till date could be compared with the likes of Cape Town or Johannesburg International Airports both in South Africa; Cairo International Airport or those in Botswana or Addis Ababa.
Recently, Aviation Minister, Hadi Sirika admitted the awful state when he lamented that no Nigerian airport today is fit for aviation hub services that the country used to be in the days of Nigeria Airways.
"We cannot grow with our airports in the current state," he said. "No way! You cannot create a hub with Murtala Muhammed International Airport, Lagos or Nnamdi Azikiwe International Airport, Abuja, as they are, or the ones in Port Harcourt and Kano.
"Some of the recent high-capacity airplanes that are flying around the world like the Airbus 380s and Boeing 777s and so on are just too sophisticated and too large to be handled by our airports at the moment. The atmosphere within these airports is not anything to talk about. It is really difficult for us to attract passengers to them," he declared.