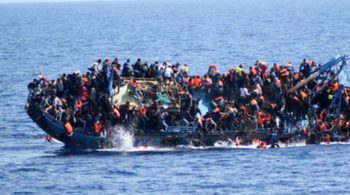 Nine people died early on Thursday when a boat carrying migrants sank off the western coast of Turkey.
According to the Turkish coast guard who made this known, four people were rescued.
The boat sank off the coast of Aydin province, near Kusadasi, a popular tourist destination, it said.
In 2015, Turkey became one of the main launch points for more than a million migrants taking the sea route to the European Union, many fleeing conflict and poverty in the Middle East and Africa.
A 2016 dea between Turkey and the European Union sharply reduced the flow, after hundreds died crossing to Greek islands a few miles off the Turkish shore.
Mediterranean arrivals to the bloc, including refugees making the longer and more perilous crossing from North Africa to Italy, were 172,301 in 2017, down from 362,753 in 2016 and 1,015,078 in 2015, according to U.N. data.
Up until Tuesday, 54 people described by the Turkish coast guard as "irregular migrants" died this year in the sea off Turkey, according to the coast guard's website.
Agency Report