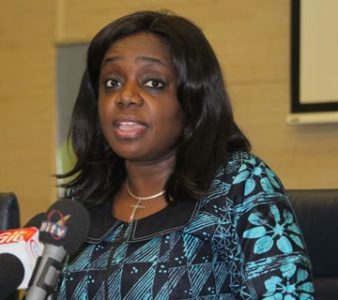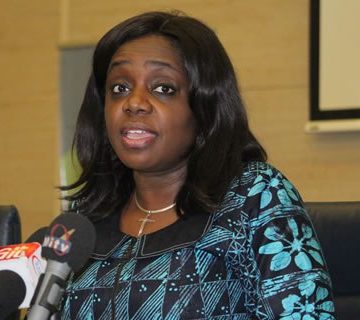 Minister of Finance, Kemi Adeosun, on Wednesday, said Chief Executive Officers (CEOs) of Federal Government agencies should be given more revenue targets and probably have their tenures tied to it.
Adeosun made the in Abuja at the launch of the template for calculating operating surplus by Ministries, Departments and Agencies (MDAs) into the Consolidated Revenue Fund (CRF).
The minister represented by the Secretary, Presidential Initiative on Continuous Audit (PICA), Kyari Dikwa, said the call has become necessary as in the last two decades, the nation has not met up to 50 per cent of the revenue target set for independent revenue.
She said, "The question is why is that so? Before the budget is prepared, there are bilateral discussions between the MDAs and the Budget Office of the Federation (BOF), and some other agencies on what they should generate.
"But we realised that the targets are still not being met."
Adeosun also called for a review of the Fiscal Responsibility Act, (FRA) 2007, to provide for sanctions and incentives so that by giving incentives and sanctions there would be an improvement in revenue generation.
He said, "I also recommend that there is the need for cost of collection and it is in line with the constitution.
"For every revenue generating agency, there is a cost of collection and you will realise that with this they will meet their targets.
"You can see that the Federal Inland Revenue Service (FIRS), Department of Petroleum Resources (DPR), Nigeria Customs Service (NCS), are meeting their targets because of such incentives on collection."
Adeosun said that many MDAs go outside the confines of their mandates to donate what should make up their operating surpluses to political parties and charity organisations and later come up to declare zero balance as surplus.
This, she said necessitated the reason for the development of the template so MDAs could know what constituted their surpluses and what should be retained as general reserve funds for the organisation.
The template was launched by the Secretary to the Government of the Federation (SGF), Boss Mustapha, who was represented by Willaims Alo, the Permanent Secretary, Special Duties, OSGF.
The Acting Chairman, Fiscal Responsibility Commission (FRC), Victor Muruako, said that the template was developed with inputs from the initial 31 corporations in the schedule of the Act.
He said that development of the template was also in line with the policy of the Federal Government in blocking loopholes endangering revenue collection.