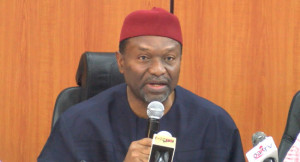 The Federal Ministry of Budget and National Planning has urged Ministries, Departments and Agencies (MDAs) to prepare approved annual procurement plans, whenever the budget is passed, to enhance effective implementation.
The ministry made the recommendation in "2016 Third Quarter Budget Implementation and Performance Report'' obtained from the ministry on Tuesday in Abuja.
The ministry said that the MDAs should also provide approved annual plans before releases or spending could be done in addition to the Medium Term Sector Strategy (MTSS) and plans submitted by MDAs.
"This will provide the Ministry of Budget and National Planning and Ministry of Finance with a global picture of the anticipated duration of procurement processes.
"It will also provide an atmosphere for effective cash management as fund releases would only be focused in projects that have reached advanced procurement cycles, as envisaged in the Zero Based Budgeting framework.''
The ministry said some MDAs implemented projects that were not listed under the Appropriation Act but were priority projects that needed to be executed within the budgetary framework.
"Even though, some of the new projects were ongoing as at the time of the exercise, they were unauthorised and should be strongly discouraged,'' it said.
According to the ministry, budget releases and cash management focus more on priority spending, especially on infrastructure, transport and other core priorities of government.
The ministry, however, said that these releases did not factor seasonal periods (dry and rainy seasons) as part of its methodology.
"The implication of this is that, huge releases to the infrastructure pillar particularly, the roads, were not utilised due to the rainy season.
"This means that funds were idle and dormant during these periods as contractors were not mobilised to sites during the raining season or performed skeletal services as road projects are most appropriate in the dry seasons.''
The ministry noted that the National Assembly passed the budget at the onset of the rainy season
This development it said made it difficult for Ministry of Agriculture to strengthen its fertiliser distribution programmes without the timely release of funds before the start of the rainy season.
The ministry recommended that cash management and fund releases should be adjusted for seasonality, in addition to the current criteria used to determine fund releases.
It said that the recommendation became necessary because most projects had peak and inactive periods.
" It is important to factor those seasonal variables to make projects coincide with their peak periods so that fund releases can achieve the maximum effects required to meet the budget goals and outcomes.''
The ministry also called on MDAs to understudy the project prioritisation and selection criteria adopted by the Ministry of Power, Works and Housing to ensure provision of necessary guidelines for effective project prioritisation.
The 2016 Third-Quarter Budget Implementation Report provides insight into the government's budget implementation and performance so far.
It includes an overview of budget implementation activities, a brief analysis of the macroeconomic context within which the 2016 Budget of Change was executed in the quarter.