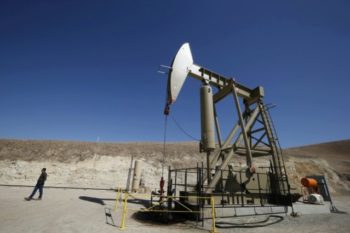 Turkish Economy Minister, Nihat Zeybekci, said on Wednesday that the U.S. demand to stop importing oil from Iran is non-binding for Turkey.
"We will follow the United Nations on its decision. Other than this, we will only follow our own national interests.
"Turkey moves toward the improvement of global trade and we have shown an effort for the development of free trade among countries," Zeybekci said at a press conference in the capital Ankara.
A U.S. Department of State official said on Tuesday that the U.S. had urged other countries to cut all imports of Iranian oil by Nov. 4, or they will face sanctions, a move to further isolate streams of Iranian funding.
Iran's crude oil production was around 3.8 million barrels per day in May, according to the OPEC's Oil Market Report for May.