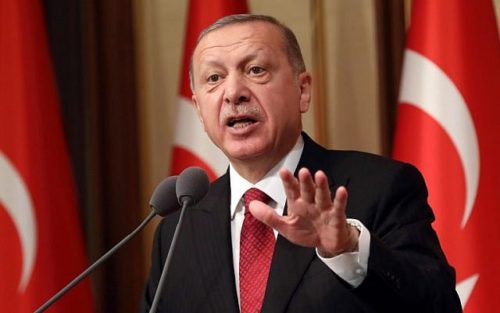 Turkish President, Tayyip Erdogan, said on Friday that the new $6.3 billion refinery set up by Azeri state oil company, will reduce Ankara's dependence on imports for processed oil products.
The new plant could also help to ease some of the pain from Turkey's currency crisis, given that the lira's 35 percent slump this year has driven up costs for the country's energy companies and forced them to increase electricity and natural gas prices for both households and industrial customers.
Speaking at the opening ceremony of the SOCAR Turkey Aegean Refinery (STAR) in the Aegean coastal province of Izmir, Erdogan hailed the plant as Turkey's biggest step yet in Turkey's drive to meet its energy needs.
"This is aimed at saving around $1.5 billion annually in oil product imports and the reduction of foreign dependence for oil products," he said.
SOCAR Turkey aims to make an acquisition in natural gas distribution in 2019, a senior executive of the company told Reuters on Friday, adding that an offer has been made to German energy company, EWE.
The STAR refinery, which is wholly owned by Azeri state oil company SOCAR, will increase Turkey's 28.1 million tonne annual oil processing capacity by a third, according to official data.
Producing diesel, jet fuel, LPG, petroleum coke and xylene, the plant will supply 25 percent of Turkey's processed oil product needs, SOCAR's website says.
The plant will still obtain raw oil from international markets, SOCAR officials said.
SOCAR is the principal partner in the Trans-Anatolian Natural Gas Pipeline (TANAP), which will carry natural gas from the Caspian Sea to Turkey and Europe. It also owns petrochemicals company Petkim and the Petlim container terminal in Turkey.
Other efforts to improve Turkey's energy security include a recently announced tender for operation rights of three new solar power plants and the privatisation of seven coal fields in an attempt to boost production.